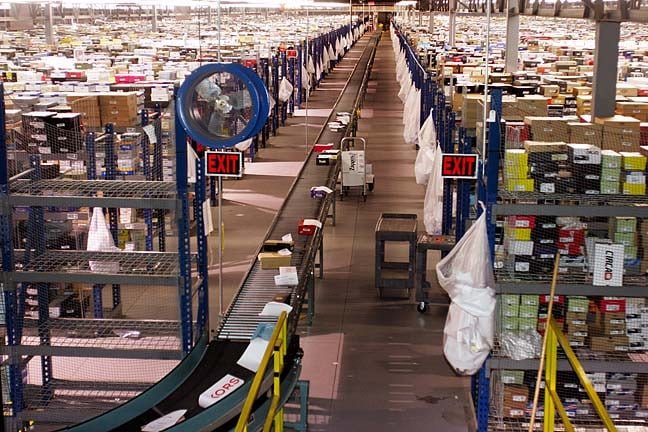 When it comes to selling products on Amazon, the Fulfilled by Amazon process, referred to as FBA, is commonly understood as sellers that store their products in the Amazon warehouse. When an order is received on Amazon, the product is then shipped to the Amazon customer from the Amazon warehouse. However, there is a second option, not as well-known, available through the FBA. That is the Multi-Channel Fulfillment, the MCF. This option allows sellers to use FBA product inventory to ship to their other customers from eBay or sales on various websites.
Benefits of MCF
The MCF option allows merchants without a warehouse to increase exposure and sell through other channels, not just on Amazon. By using the MCF this greatly benefits the seller as Amazon is well-recognized for their reliability. It brings more customers when they see advertised that the seller uses the Amazon warehouse for their goods.
Additionally, the seller benefits as they avoid warehousing costs, salaries for employees to work in those warehouses, and avoiding storage issues. All of these benefits are available while the product remains safe and secure in Amazon's warehouse.
Disadvantages of MCF
While this may seem like a business-savvy way to handle shipping for multiple channels, it is important to understand there are also some disadvantages to using this option.
The first disadvantage is the incurred fees. Amazon charges a storage fee, based on the cubic dimensions of the product and how much space it takes on the floor. However, the more significant fee, is the per order and per item fees. This fee is $1.90 per order when shipping standard. There is also a per item fee of 60 cents and a weight handling fee of 45 cents per pound for the first 15 pounds. The purpose of these fees is to cover Amazon's charges for picking, packing and shipping – in other words, the costs sellers would deal with if they were maintaining their own warehouses and employees.
Even with these fees, Amazon is still providing a saving compared to maintaining a separate facility and staff.
Secondly, the seller must stay very on top of what he has stored by Amazon in order not to run out of inventory. As the seller only knows how much inventory he has from the reports provided by Amazon. SellerCloud's Restock FBA feature assists the seller in staying on top of his inventory.
Thirdly, is the issue of a Stock Keeping Unit (SKU) mismatch which can occur with the utilization of MCF. This particular situation is increased when sellers provides a set with two or more items to a customer, and those items are stored separately and only packaged at the time of sale. Because you ship the items to Amazon separately, that makes then into two SKUs, while the customer's SKU is singular, as the products are sold as a set. That will cause confusion, as the set won't be recognized.
Fourthly, the process of entering orders is also more labor-intensive while using the FBA option because it is necessary to manually enter orders onto the Amazon website. The process takes time that otherwise be used for business enhancement or product improvement.
Fifthly, when using FBA  the seller manually needs to update the outside channels when the item have been shipped from Amazon, as Amazon does not have an option to update those outside channels for the seller.
A final issue is that the seller in not in control when the inventory is in transit, as Amazon might change its storage location. When products are in transit they are listed as not in stock. It is necessary for the inventory to be first received by FBA before it is available for sale, that process can take 3-5 days and causes a decrease in sales.
SellerCloud Makes the Difference
For merchants who wish to utilize FBA and have these disadvantages removed, the solution is SellerCloud. This software addresses each of these concerns. SellerCloud is able to pull up Amazon settlements and calculate profit and loss based on all accumulated fees. The software will provide the information, down to the order or item, so that each seller can be aware of updated profit margins. By providing this information to the seller it helps them avoid guessing or estimating their fees. SellerCloud also handles entering the orders from outside channels, and saves the seller from the time-consuming processes of manually entering the orders for Amazon. SellerCloud even offers an auto-ship feature, so that an update from Amazon on current inventory results in updates to eBay and other websites. Mismatched SKUs are also a thing of the past with the use of SellerCloud, as the software has a bundle kit breaks down the bundled item into its individual components in order for them to be recognized and shipped together properly.
When one is looking to sell via Amazon having your orders Fulfilled by Amazon has always proved to be a smart choice. When one is using the Multi-Channel Fulfillment option, it may lead to some difficulties, but if they can override the glitches their selling via MCF is the way to go.