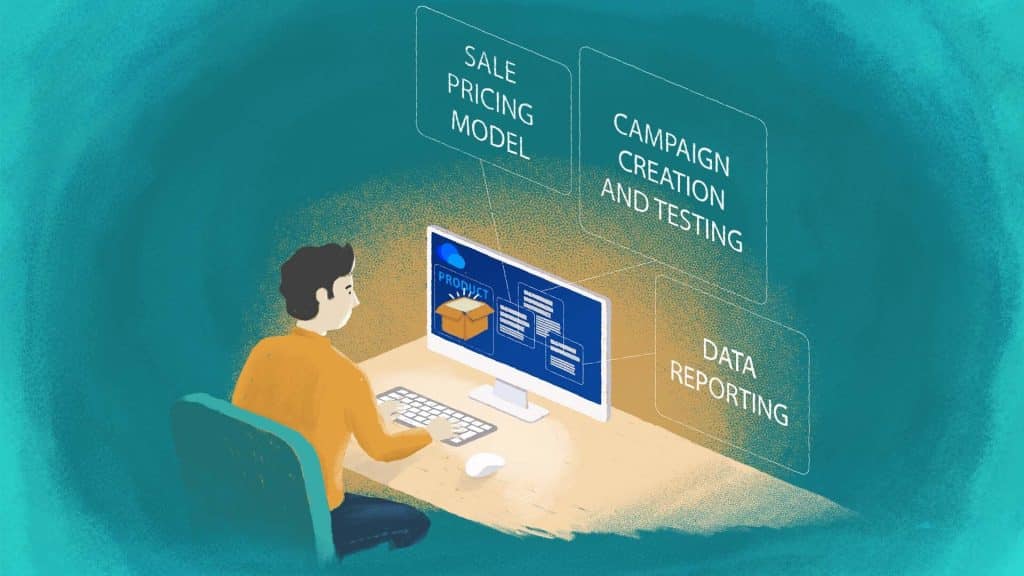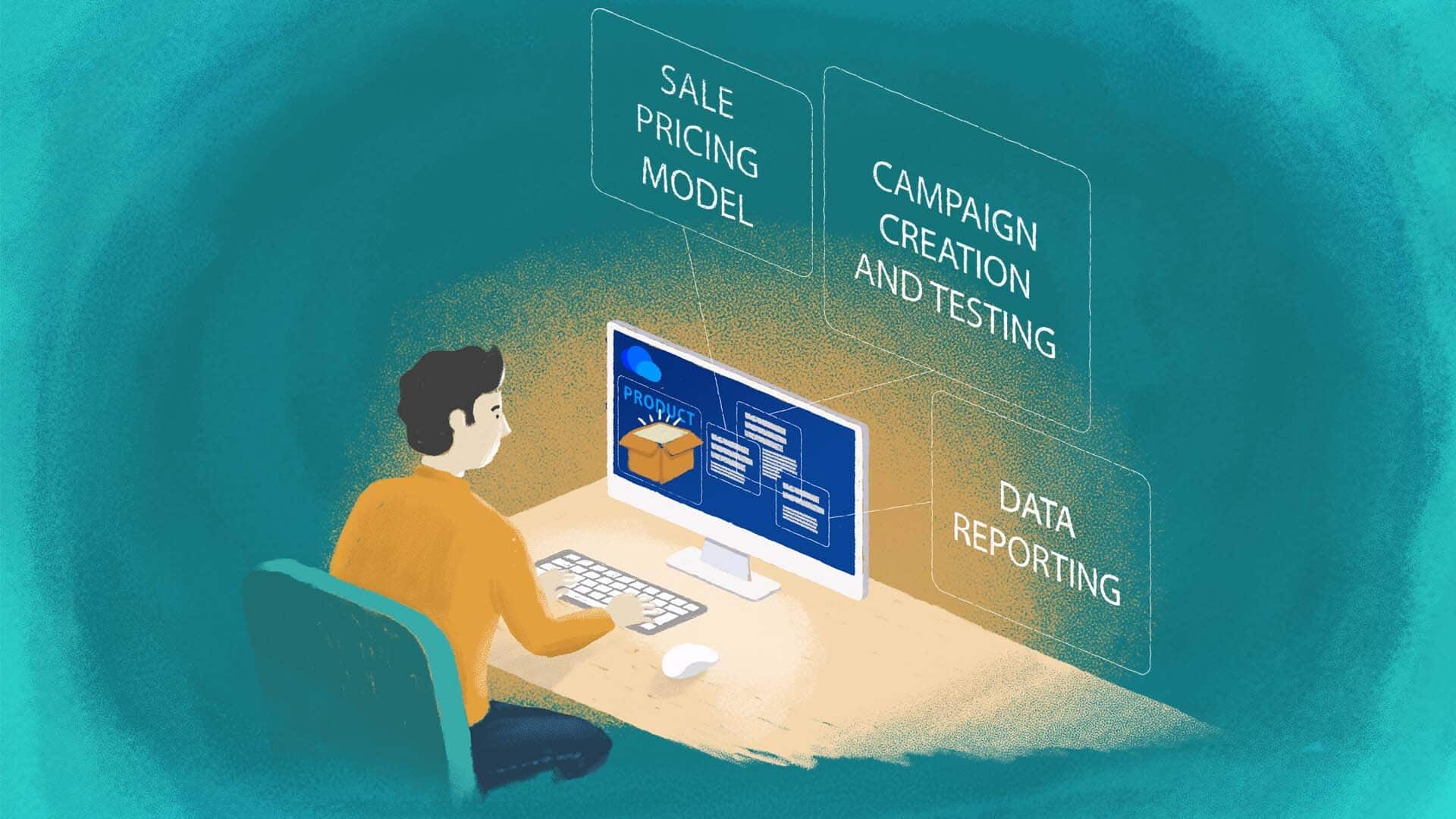 eBay's Promoted Listings Standard program represents one of the most targeted and cost-effective ways to boost your product visibility and drive sales conversions. What's more, Sellercloud's feature-rich eBay integrations allow you to manage nearly every aspect of your eBay sales experience – including Promoted Listings Standard – from a single, intuitive interface.
If you aren't taking advantage of this pairing as part of your omnichannel e-commerce sales plan, you're missing out.
Part of a successful multi-channel e-commerce strategy is optimizing your listings across each of the marketplaces where you sell. While there are general strategies and best practices that can help, each channel has its own set of tools and programs that can help you get the most out of your listings.
The reality is, sometimes even the perfect listing isn't enough. Many of the most popular and high-traffic marketplaces offer sellers various paid promotion and marketing tools to help get their products in front of more customers. Your competitors are likely taking advantage of these opportunities already. You should be, too.
The best of these marketing plans give sellers the chance to target customers with the highest purchasing intent. Likewise, the value proposition for these programs can vary depending on both the terms of the promotional offerings and the seller's ability to optimize their promotional strategies.
When it comes to eBay, Promoted Listings Standard offers sellers an excellent opportunity to boost product visibility and drive conversions. What's more, the program offers tremendous value in several key areas:
A cost-effective pay-per-sale pricing model
Numerous options for campaign creation and testing
Actionable data reporting
When these elements combine to promote your catalog on one of the largest third-party e-commerce marketplaces in the US, the result is a versatile and scalable approach to marketing that can be a perfect fit for most budgets and sales volumes.
Furthermore, Promoted Listings Standard can now be created directly within the Sellercloud catalog. Not only does this help keep your listing workflows streamlined within a single interface, it also provides the most convenient way for omnichannel sellers to market their products on eBay.
Know the Different Payment Models for Advertising E-Commerce Listings
When evaluating where to put your marketing dollars, you want to be sure to note what you are actually being charged for. Different listing advertising programs offer different pricing models:
Cost-Per-Mille (CPM) is an affordable, campaign-based advertising model that provides your e-commerce business with a predetermined amount of ad views. With this pay-per-impression model, you are paying for an ad to simply be presented to a potential customer – a user does not need to interact with your listing for it to count against your campaign totals.
CPM ads can help build your brand's visibility much in the same way that a billboard or pop-up ad might. This type of marketing is at the tippy-top of the sales funnel. Some views may lead to sales conversions, while others may simply give your brand-awareness a boost.
Cost-Per-Click (CPC) advertising campaigns require a user to click on an advertisement before it counts against your ad totals. This is a step up from strictly impression-based marketing as it requires user interaction before you are charged. That said, for ad views that don't lead to a click, you still get the benefits of CPM brand-awareness without explicitly having to pay for them.
Pay-Per-Lead is typically a service-level marketing approach, but it can have e-commerce uses. In this type of marketing, you pay for information about motivated customers that you can then reach out to and market to directly.
Pay-Per-Sale is, for many sellers, the ideal advertising scenario. You are only charged if an advertisement or promotion leads to a completed sale. This means that you never pay for advertising that does not make you money.
Promoted Listings Standard campaigns on eBay are billed on a pay-per-sale model. This minimizes the risk associated with generating campaigns and protects you against outspending a product's profitability.
Promoted Listings Standard Uses Seller-Friendly, Pay-Per-Sale Pricing
When creating a Promoted Listings Standard campaign, eBay sellers select a certain percentage of the final sales price (including listing fees and selling fees) that they are willing to pay for additional visibility.
When a buyer clicks on a Promoted Listings Standard ad and completes a purchase within 30 days, the seller pays the ad fee. If there is no sale within that time frame, the seller is not charged.
Should a Promoted Listings Standard sale result in a return, the advertising fee is rebated as a credit to be used for future campaigns.
When it comes to setting your ad rates, eBay's suggested ad rates can be extremely helpful. Tailored to each of your items, suggested ad rates are designed to help you stay competitive while finding an optimal balance between performance and cost. Suggested ad rates are calculated based on a variety of factors that may include item attributes, seasonality, past performance, and current competition for each of your listings.
Assessing your acceptable sales margins also matters. This is where Sellercloud comes in. Our profit and loss (P&L) reporting features allow you to include Promoted Listings Standard costs as part of your overall cost of goods sold (COGS) calculations. Pairing this internal data with eBay's recommendations should help you to zero in on the optimal fee percentages for your business.
Creating a Promoted Listings Standard Campaign is Easy and Customizable
As long as you are a seller in good standing, you have the ability to create your own Promoted Listings Standard campaign. Once a listing is in your catalog, promoting it is straightforward. There are several options available:
Clicking "Sell it Faster" in your Seller Hub allows you to initiate a product-by-product promotional campaign from any new or existing listing. You simply select the item, set the ad rate, and set the campaign length. Be advised, when you relist an item, any promotion settings will automatically reapply.
eBay's Campaign Manager takes things a step further, allowing you to add multiple listings to the same promotional campaign. Other than its unique interface, it works the same way as "Sell it Faster" – pick the items to promote, set the ad rate, set the duration, and go live.
Bulk Listings can be uploaded in .csv format and then be assigned an ad rate.
Automated campaigns allow you to create Promoted Listings Standard for your various listings according to a set of seller-defined rules. First, you decide which products, categories, and/or price points can be included into the campaign. Then, you set a threshold for the maximum fee percentage that you are willing to pay. From there, eBay will adjust your ad rates up to a designated threshold, as well as create Promoted Listings Standard for any new listings that align to rules you set.
Again, Promoted Listings Standard can now be created and managed within the Sellercloud catalog. This integration streamlines the entire campaign process and gets your promotional campaigns off the ground quickly and easily.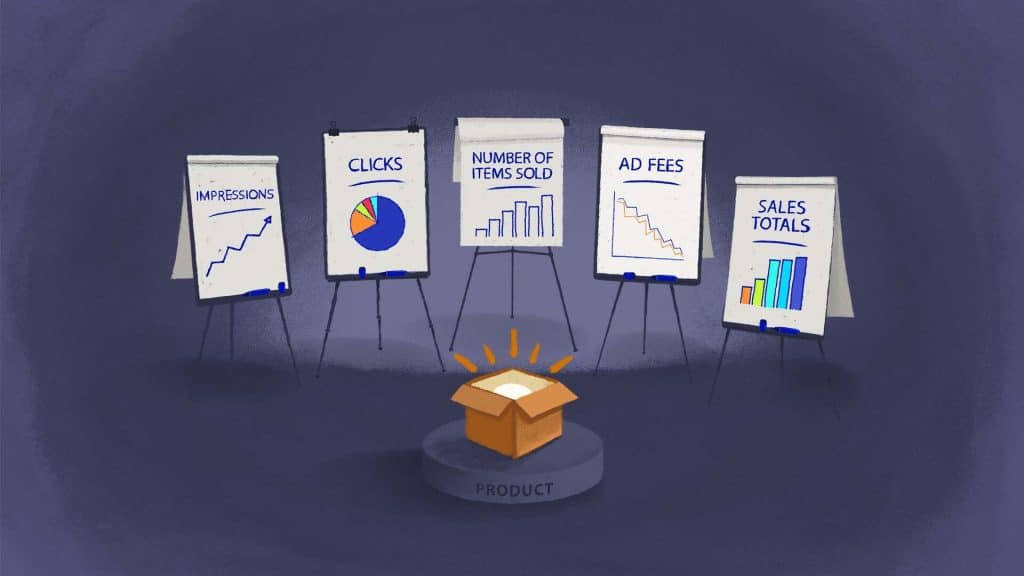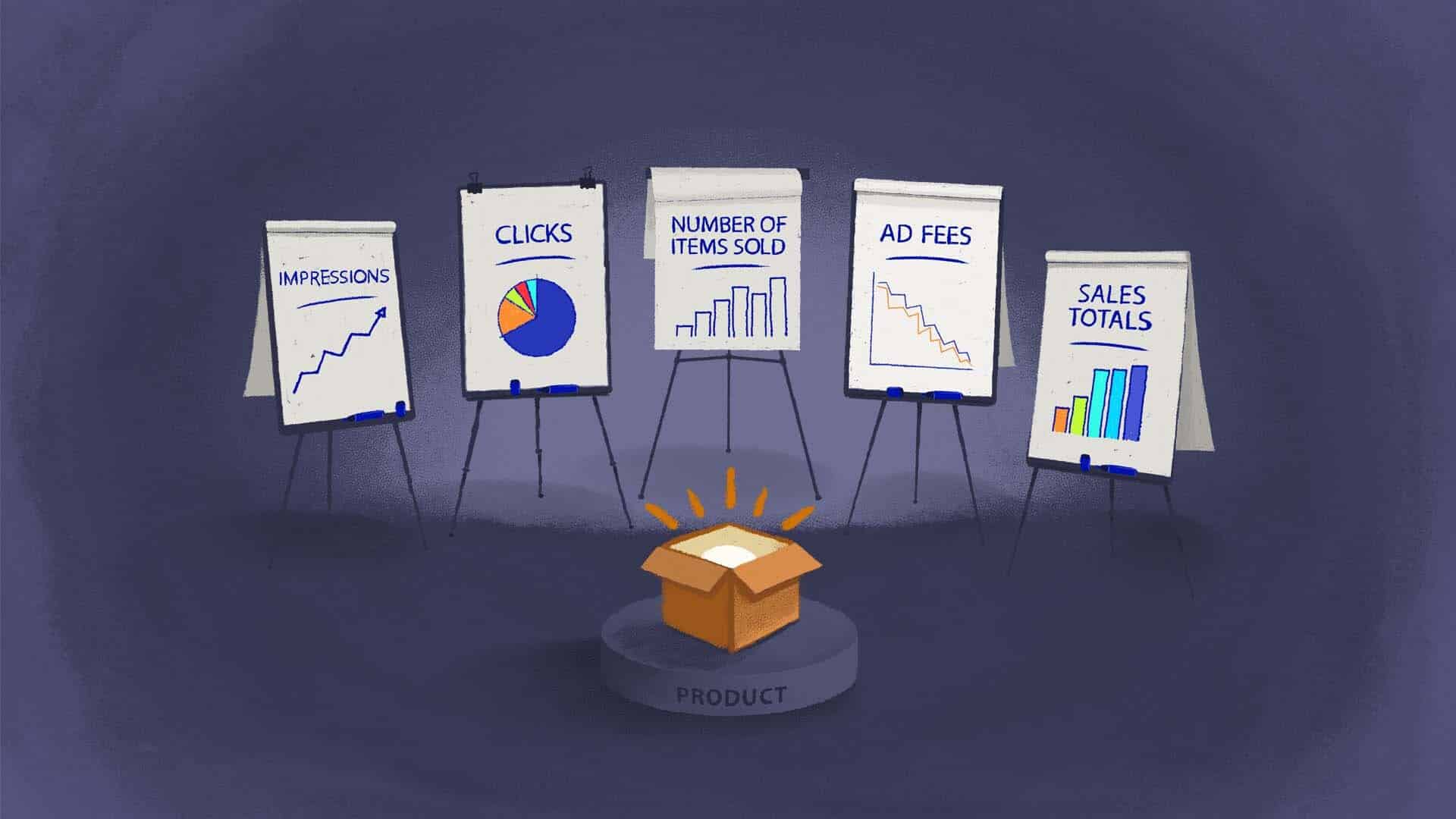 Promoted Listings Standard Generates Actionable Data
Long-time e-commerce sellers will tell you, even a nominal ad buy can result in a notable uptick in your sales. Yet, in some cases, promotions may not generate the results you were hoping for. That's where eBay's data reporting features come into play.
For every Promoted Listings Standard campaign you run, eBay will supply you with some very useful metrics for assessing the performance of your ads:
Impressions
Clicks
Number of items sold
Ad fees
Sales totals
There are also some calculations that add even more perspective to the metrics above:
Click-Through-Rate (CTR) – Dividing the total number of clicks by the total number of impressions lets you see just how engaging and properly targeted your ad was in generating interest in a listing.
Sales conversion rate – Dividing the total number of items sold by the total number of clicks on the Promoted Listings Standard ad shows how effective your listing is able to convert interested shoppers into paying customers.
Average sold ad rate – Dividing your ad fees by the dollar amount generated by your sales gives you a clear picture of the per-transaction promotional costs of your ad campaign.
Keeping an eye on these figures can help you make adjustments to both the products and fee percentages you select for Promoted Listings Standard campaigns.
It is worth noting that eBay will offer recommended items from your catalog for promotion based on their own algorithms. These valuable recommendations from eBay, in conjunction with your inventory velocity metrics, can inform strategic decision making and harness the power of Promoted Listings Standard to boost your sales numbers.
Make Data-Driven Decisions to Choose the Right Products for Promoted Listings Standard
Since you are only paying for successful promotions, you can theoretically use Promoted Listings Standard campaigns to drive sales for every product you sell. However, this may not be the ideal use-case for Promoted Listings Standard.
As with any e-commerce advertising effort, begin by focusing your time and energy on the products with the highest opportunities for sales increases. From there, be sure to monitor your campaigns to continually maximize their value.
Some tips for getting started include:
Optimize your listings first. Before promoting a listing, be sure it already includes the most accurate product categories, keywords, aspects, descriptions, and images as possible. Not only will this improve your conversion rate, it will help ensure eBay's Promoted Listings Standard recommendations are as accurate and helpful as possible.
Consider eBay's "Recommended Listings." These suggestions target products from your catalog that are likely to benefit from a Promoted Listings Standard campaign. It can be a good way to generate strong initial results.
Pay attention to your inventory. Promote products that you can keep in steady supply. Promoting a listing that will sell out (or worse, get oversold) isn't likely to be much help.
Be ready to adjust. Dialing in the perfect ad rate is an ongoing process. Sales will ebb and flow with the seasons, your competitors, and the marketplace, in general. Monitor your click-through rate (CTR),  return on investment (ROI), and changes in eBay's suggested ad rates to be sure your campaigns remain competitive.
Harness the Combined Value of eBay and Sellercloud
All told, Promoted Listings Standard on eBay represents one of the best value propositions in e-commerce marketing. As Sellercloud user data shows, eBay's value as a third-party marketplace continues to rise with over 7.2 million unique orders in 2020 alone.1 Our longstanding API-level integration with eBay allows our users to take full advantage of one of the world's largest and most recognizable online retail channels.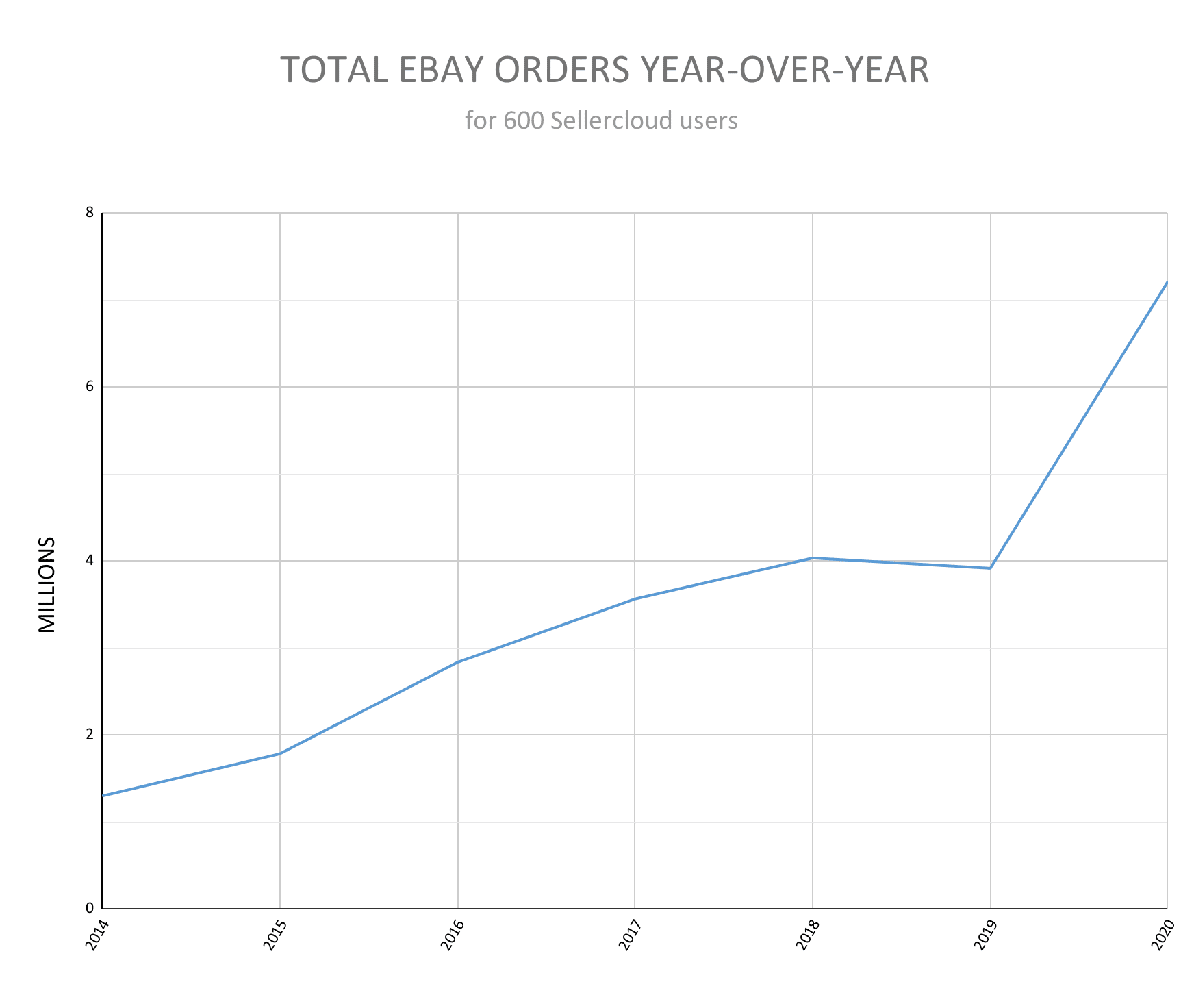 Pairing Sellercloud's native, API-level integrations with eBay's Promoted Listings Standard campaigns helps you get the most out of your selling experience on the marketplace. We know that putting these features at sellers' fingertips makes it easier to manage all of the ever-evolving factors of an omnichannel e-commerce sales strategy. At the same time, our commitment to establishing and maintaining these types of native integrations keeps your workflows running smoothly, your brand competitive, and your business growing.
Contact us for a free demo of how Sellercloud can help you take advantage of eBay's Promoted Listings Standard, as well as all of the other benefits of a complete omnichannel e-commerce growth platform.
---
1 Proprietary data generated by Sellercloud