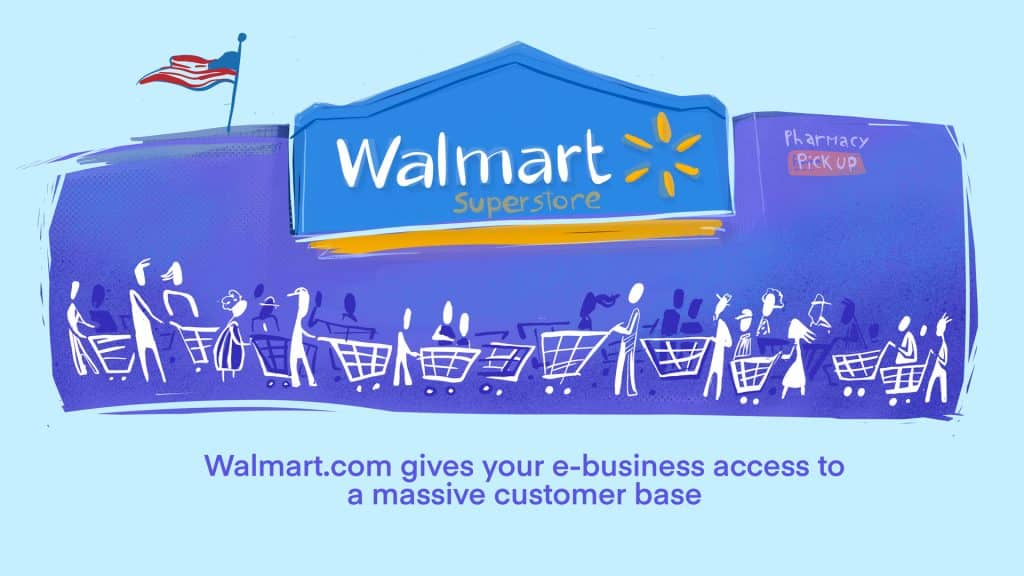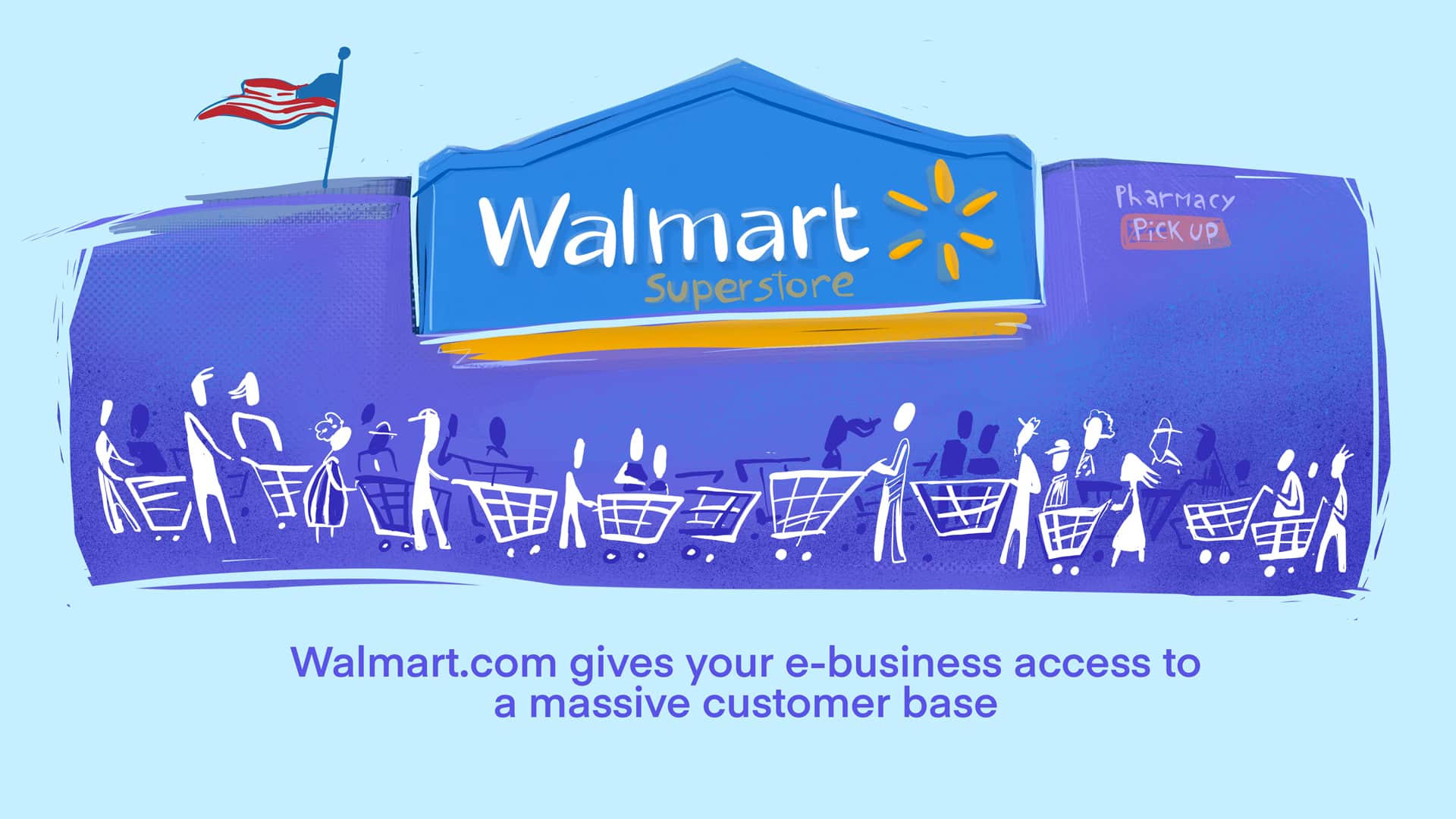 Walmart is the definition of a retail giant – generating over half a trillion dollars' worth of annual revenue in combined sales across their physical and online stores. Back in 2017, Walmart.com was making a hard run at Amazon's throne as the king of the online marketplaces and we took note, urging our users to get on board. Now, three years later, Amazon still remains dominant, but our advice rings truer than ever.
If there is one piece of advice that all e-commerce sellers need to hear, it is this: diversifying your e-commerce business across multiple platforms is a must. Many online sellers start out on a single website, experience some success, and then never branch out into other marketplaces. While this is problematic for a number of reasons, Sellercloud's integration with Walmart Marketplace provides a simple and potentially profitable opportunity.
If you are ready to bring your e-commerce business to a wider audience, here are 5 reasons why Walmart.com should be one of the marketplaces at the top of your list:
Walmart.com gives your e-commerce business access to a massive customer base.
Walmart's long-standing physical presence in towns and cities across the world has created a loyal following of 265 million weekly customers who associate the brand with low prices and convenience.
As a result, there are segments of online shoppers who seek out Walmart Marketplace – Walmart's e-commerce arm – as their trusted go-to for internet purchases. These are customers that would likely never see your listings or purchase your products unless you list on Walmart Marketplace.
Walmart.com boasts 100 million unique visitors per month; why not turn them into potential customers?
Walmart's Shopify partnership shows an increasing commitment to third-party e-commerce sales.
As a company, Walmart's commitment to third-party sales continues to grow. In just this past year, the number of third-party sellers on Walmart.com has nearly doubled. 
Walmart's recently announced partnership with Shopify is poised to make Walmart.com an even stronger platform for third-party sellers. In its initial rollout, Walmart hopes to add 1,200 Shopify sellers to the marketplace this year. This is a great sign of Walmart's continued investment in their online brand. As Vice President of Walmart Marketplace Jeff Clementz explains, "Shopify has a long history of helping small businesses leverage scale, and we're proud to be part of the solution that is helping customers and other retailers."
It should be noted that participation in the Shopify/Walmart partnership isn't automatically being granted to all Shopify users. There is a vetting process involved (a sign of Walmart's commitment to customer satisfaction and marketplace curation), but any reputable Shopify sellers with reliable fulfillment practices should certainly be looking to throw their hat into the ring. Sellercloud clients already taking advantage of our robust Shopify integrations will certainly have a leg up on the competition when it comes to demonstrating strong end-to-end online sales experiences.
Walmart+ is coming – and it is poised to be a major disrupter in the e-commerce industry.
Then there's Walmart+. Designed as an Amazon Prime competitor, Walmart+ is Walmart's proposed paid membership service that will offer users some combination of (still undisclosed) benefits. It is safe to bet that fast and free shipping (one of Amazon Prime's most popular draws) will be one of them.
Furthermore, it is expected that there will be brick-and-mortar perks for Walmart+ subscribers as well – grocery delivery, gas discounts, and Sam's Club memberships have all been postulated. While these benefits may not directly benefit your e-commerce business, they will further foster customer loyalty to the entirety of the Walmart brand – thereby improving the value of your Walmart Marketplace listings.
Walmart+ may also create some fragmentation of the overall e-commerce customer base. Given the associated membership costs, many online shoppers may find themselves forced to choose between Amazon Prime and Walmart+. This means that if you only sell on one of these two marketplaces, you will lose access to the most dedicated cadre of shoppers on the other.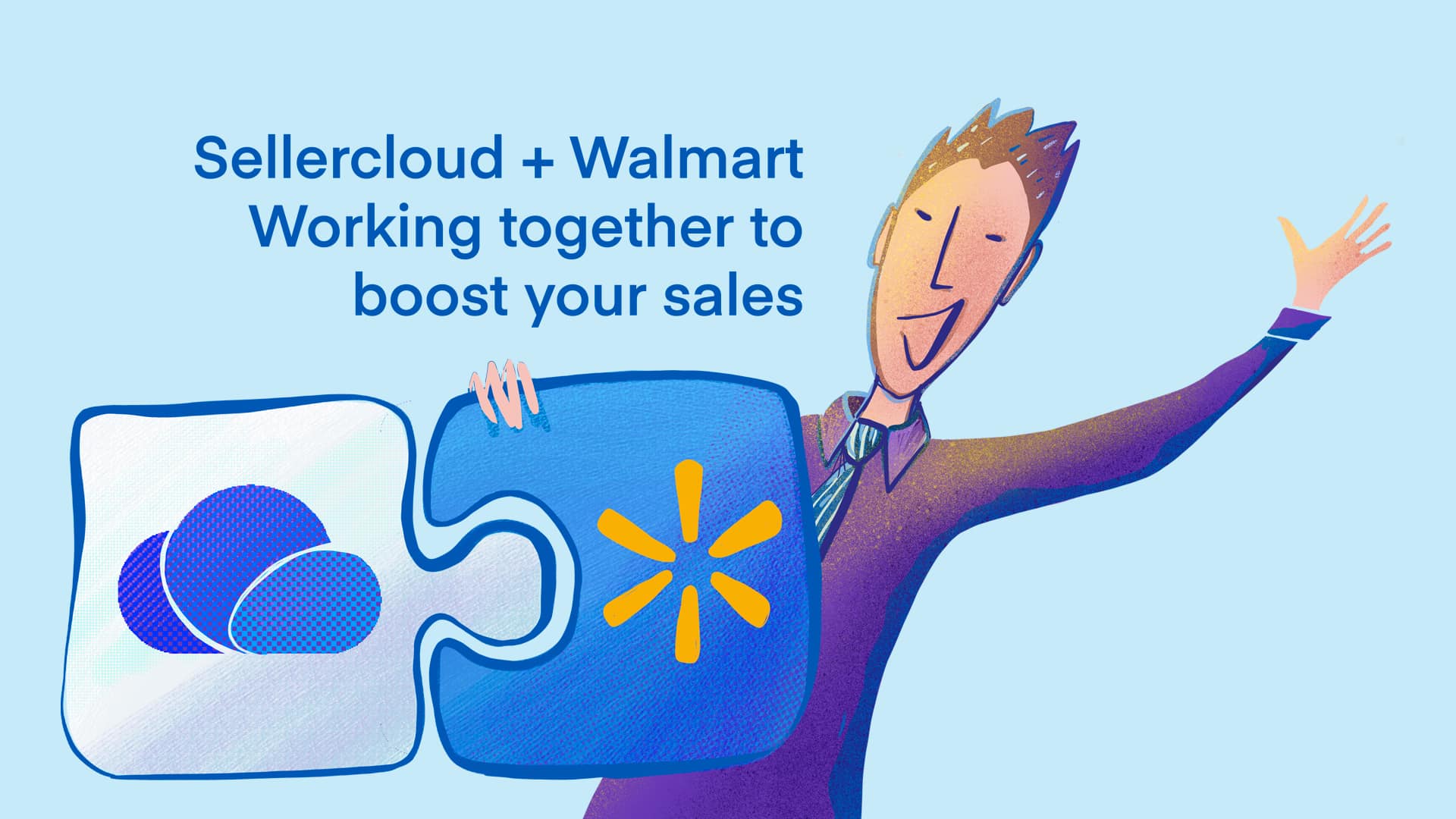 Walmart DSV and Walmart Canada provide additional opportunities to expand your e-commerce business.
It is worth noting that Walmart Marketplace is just one arm of Walmart's online retail presence.
Walmart's Drop Ship Vendor (DSV) program allows third parties to transition to first-party providers. While drop-shipping may not be ideal for all e-commerce businesses, it presents a unique opportunity to scale your sales efforts in a different direction while still reaping the benefits of working under the Walmart umbrella.
Walmart also offers sellers unique opportunities to expand into international online sales. For instance, American sellers gain access to an entirely new customer base by listing on Walmart Canada.
Of course there are some added considerations when selling and shipping out of the country, but Sellercloud has you covered with a fully-featured Walmart.ca integration and a stable of third-party fulfillment (3PL) integrations to help with the logistics.
Sellercloud's Walmart partnership equips you for success across all of Walmart's e-commerce platforms.
As an official Walmart Solution Provider, Sellercloud offers users the peace of mind that selling on Walmart's e-commerce channels is not only feasible, but it makes sense. Sellercloud makes it easy to port your existing catalog to Walmart Marketplace without having to create all new listings from scratch, while also helping you ensure that your listings are compliant with Walmart's terms of service.
Once the orders start coming in, Sellercloud's tracking and inventory management features allow both you and your customers to rest assured that products are shipped and delivered reliably. This helps keep your Walmart Marketplace in good standing while also keeping your warehouse workflow running smoothly.Want to learn more about how Sellercloud can help bring your products to Walmart customers? Contact us directly for more details.