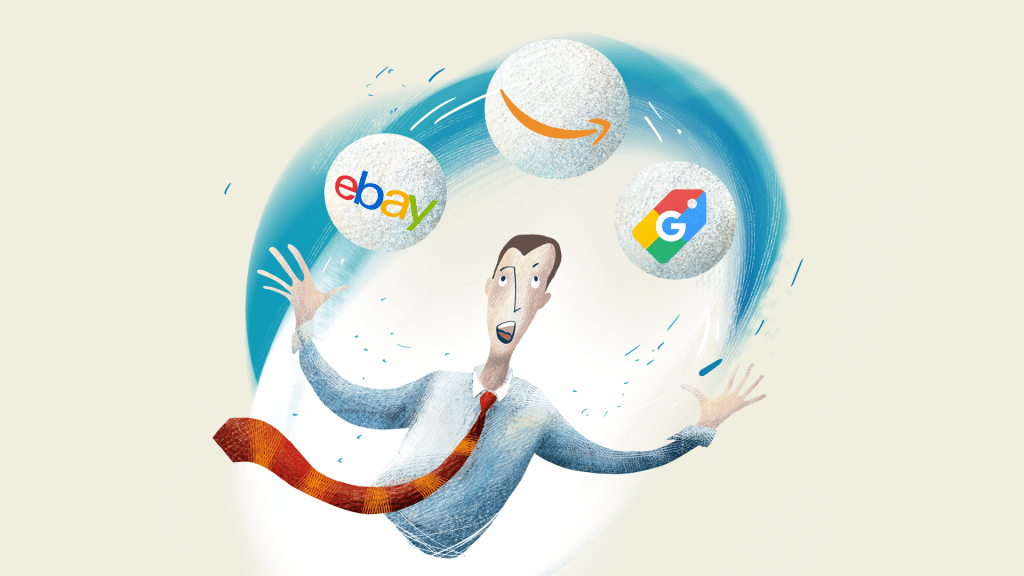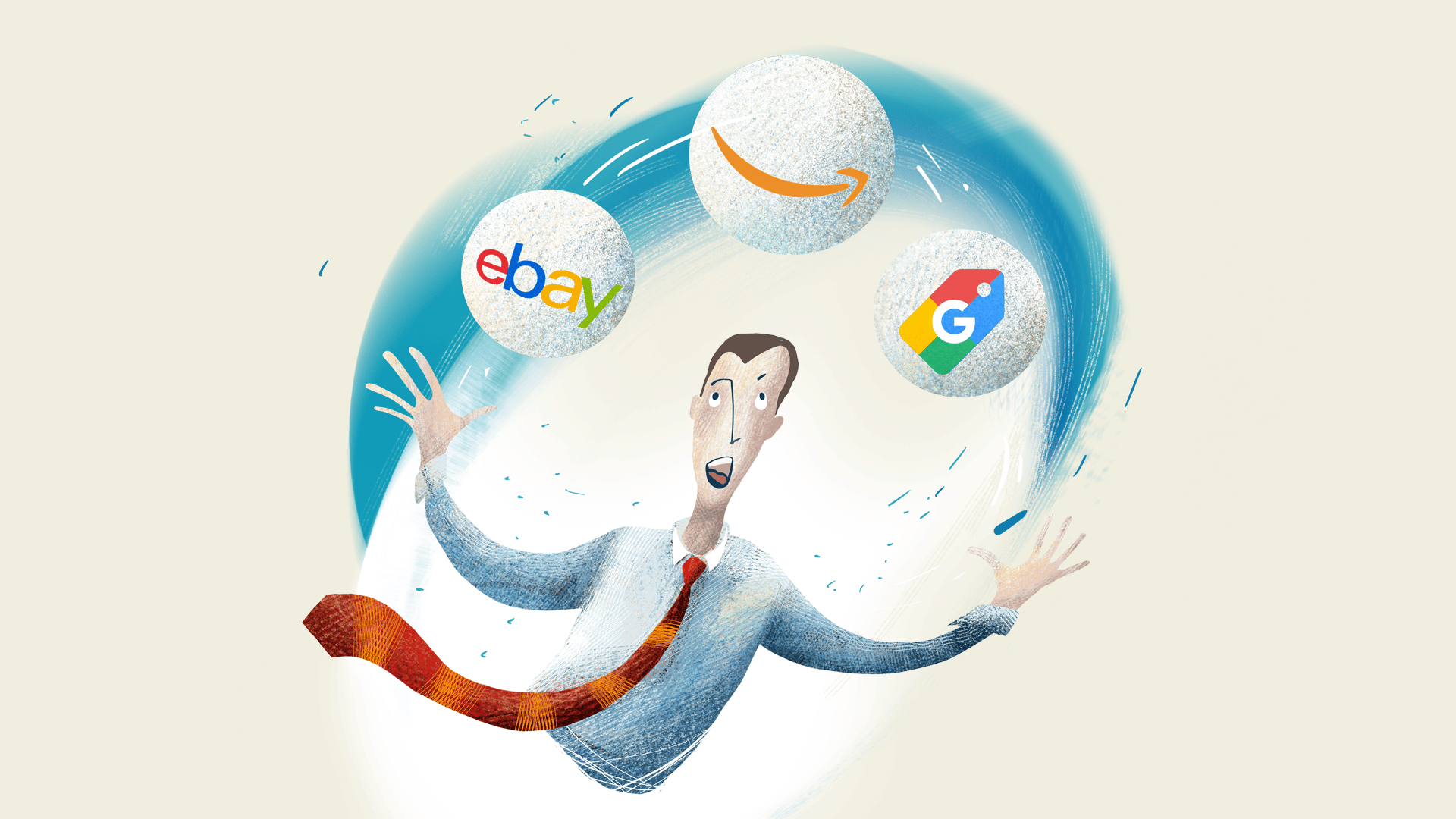 As an online seller, one of the cardinal sins is putting all of your eggs into a single marketplace basket. When that basket is Amazon, the seller is taking a particularly unique risk. Amazon allows third-party e-commerce retailers to sell on their platform, but the customers remain Amazon's. The seller deals with Amazon, the buyers deal with Amazon, but the seller never directly connects with the buyers. Amazon is your customer – your only customer.
This means that by choosing to be a single-marketplace seller on Amazon, you are also essentially choosing to be a single-customer seller. One sudden policy change or fee increase could upend your entire business, leaving you scrambling to adapt. So why do so many e-commerce companies take the risk and fail to diversify their listings across multiple marketplaces?
Many e-commerce businesses start out on Amazon and never branch out beyond it. It makes sense – Amazon offers sellers an alluring combination of high traffic, high visibility, and ease-of-use. Creating a listing is quick. Advertising options are user-friendly. Inventory management, order processing, and fulfillment can be just as simple.
After putting in the work to create and tailor an effective Amazon listing, the prospect of repeating the process for eBay and again for Google Shopping can seem redundant – especially if the Amazon listing is already generating sales. Many sellers in this position simply hold pat; with limited time to invest, they stick with what is already working rather than rolling the dice on something that may not guarantee a comparable return.
But what if it didn't have to be such a hassle after all? Enter Turnstock. With this one easy-to-use tool, you can:
automatically port Amazon listings to eBay and Google Shopping.
auto-fulfill orders across all three marketplaces from one convenient platform.
ensure customer satisfaction by avoiding inventory shortages and order cancellations.
When you remove the extra labor and effort from the equation, there is little reason not to expand into new sales channels.
How Turnstock works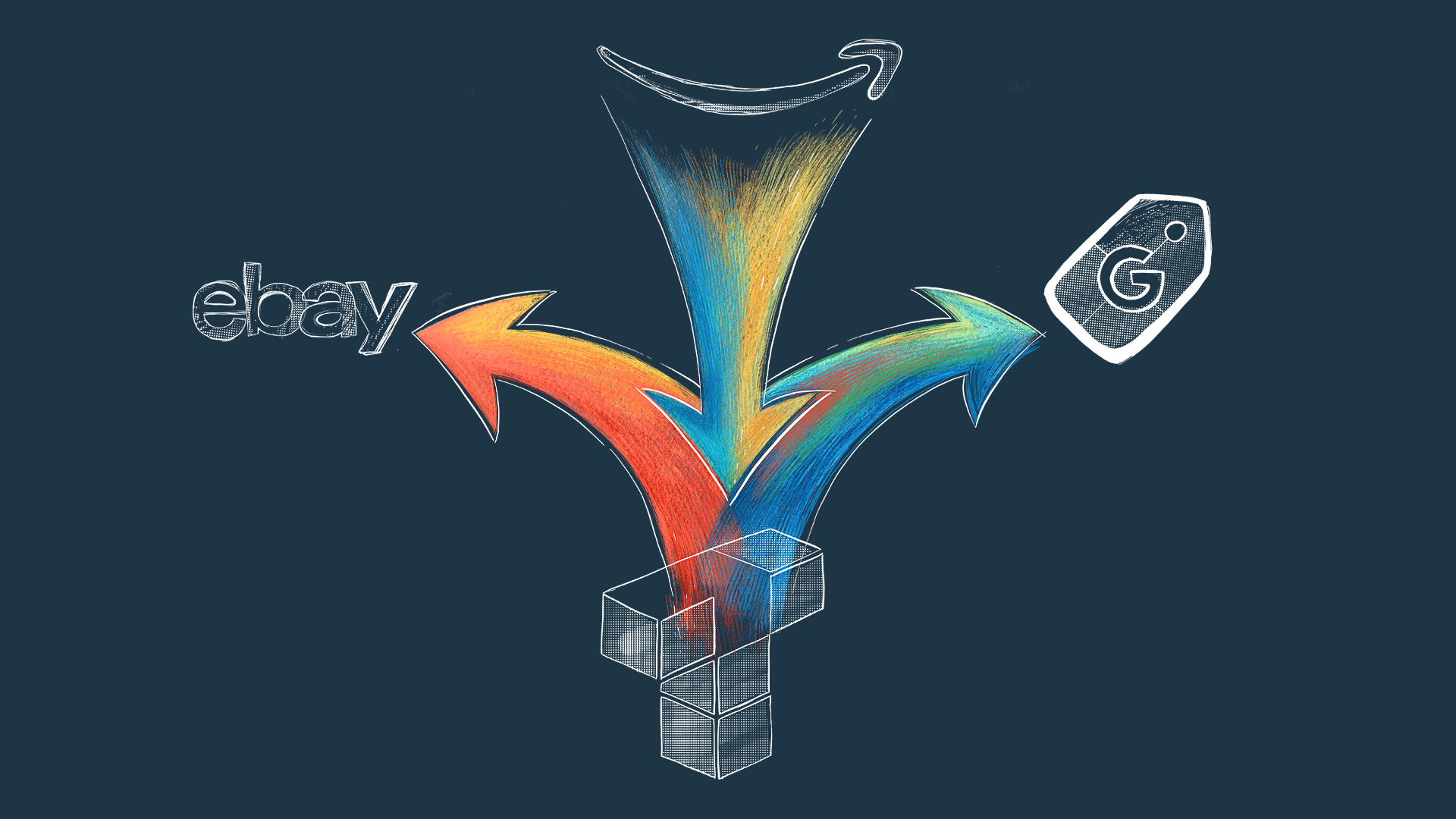 Turnstock's power is in its simplicity. After a quick initial setup process, Amazon listings can be formatted and ported to both eBay and Google Shopping. This instantly diversifies your marketplace exposure and gets your listings in front of new potential customers.
From there, your prices remain synced with your Amazon account. This eliminates the need to continually adjust the same listing across all three marketplaces. Change the price of the original Amazon listing and it simultaneously changes on eBay and Google Shopping.
Turnstock also allows you to share your inventory figures across platforms. Rather than trying to assign specific stock quantities per channel, orders from Amazon, eBay, and Google Shopping can all be pulling from the same pile.
Not only does this simplify your inventory management, it prevents customer service headaches. For instance, if your last item sells on one channel, it is then marked as out of stock for all three. This allows you to avoid order cancellations that can negatively impact your marketplace standing and overall customer satisfaction ratings. 
Wielding the power of Turnstock to grow your e-commerce business
No doubt, selling on Amazon can be profitable. Adding Turnstock into the equation makes it convenient to extend that profitability to two additional marketplaces: eBay and Google Shopping. Both are excellent choices for e-commerce businesses looking to expand their reach outside of Amazon. 
Even as eBay continues to evolve as a retail marketplace, it remains a strong venue for third-party sellers with over 180 million active buyers. Part of eBay's allure for growing e-commerce businesses is that it offers a direct-to-consumer approach. This stands in stark contrast to Amazon's notorious customer information gatekeeping. While Amazon strives to maintain its role as the middleman between sellers and customers, eBay allows e-commerce businesses direct contact with their buyers. Thus, each eBay sale can serve as a potential lead for future business and customer outreach. For that reason alone, it is worth porting your Amazon listings to eBay.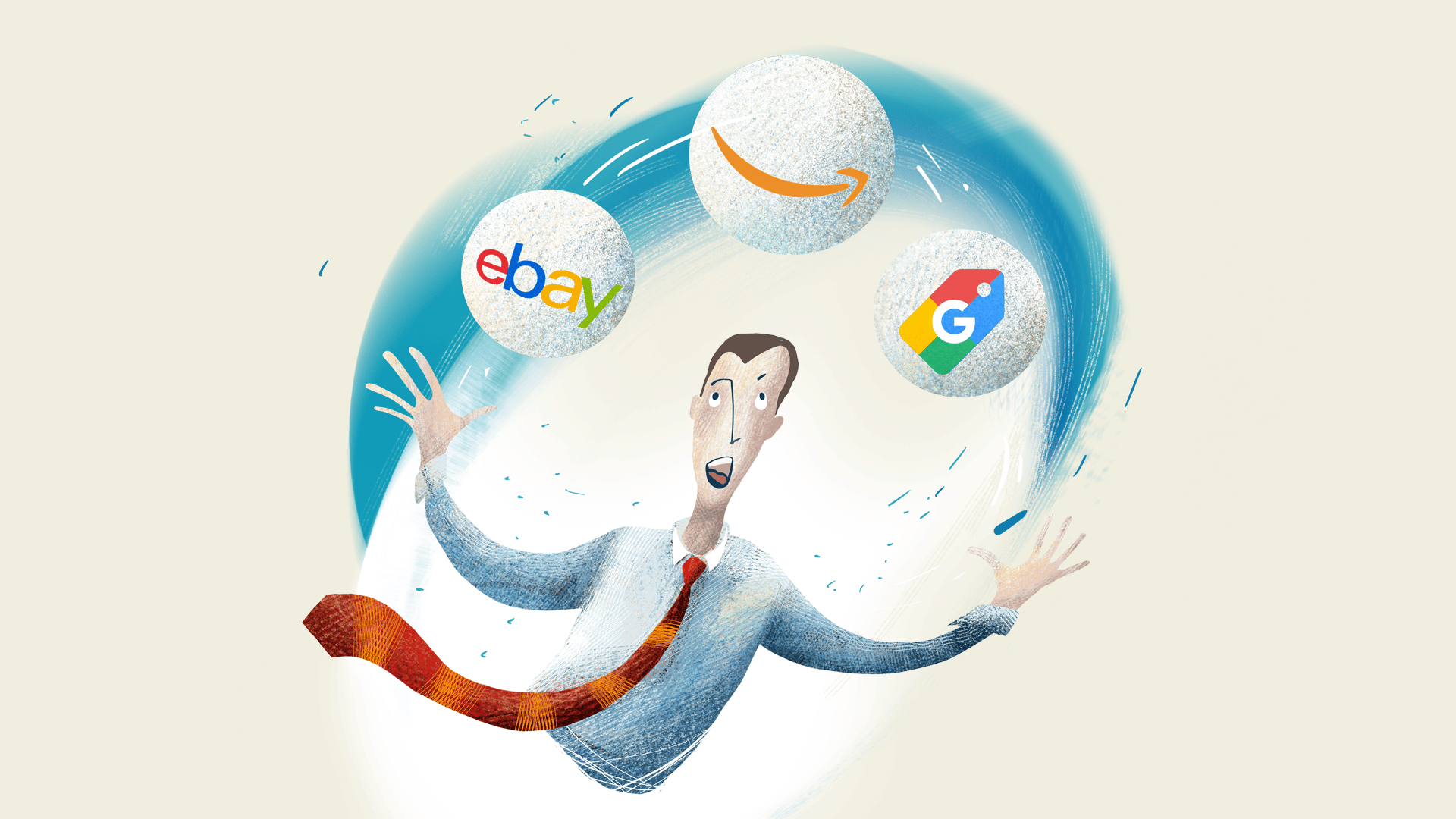 Similarly, Google Shopping provides yet another pathway to reach new customers and carry out direct-to-consumer sales. It's pay-per-sale model makes creating new listings relatively risk-free since you pay nothing up front to maintain your marketplace presence.
While many customers start their online shopping searches directly from the Amazon home page, a comparable percentage start from a search engine (of which, Google is clearly the most popular among U.S. users). This means a Google Shopping listing may reach customers that an Amazon listing might not and vice versa. Covering both bases just makes sense.
Perhaps the most impactful value of the Google Shopping platform, however, lies within the continuing evolution of Google Shopping Actions.
As we shared back in June, Google has a notable leg up on Amazon in the voice-activated shopping game. Even as Alexa-powered devices continue to sell, Google Assistant-enabled devices offer several noteworthy advantages. For one, Google has a larger voice-enabled user base than Amazon; there are substantially more devices running some form of Google Chrome or that interact with Google Home than there are running FireOS or supporting Alexa functions.
Google also allows users to prioritize certain sellers when shopping within its ecosystem. A buyer can use Google Shopping Actions to quickly make a new or repeat purchase from your storefront. The combination of these two factors means your customers have the ability to make voice-activated purchases directly from you upon request. Amazon does not offer either of these opportunities to its third-party sellers.
All of that being said, you don't have to choose. Turnstock makes it easy to sell to customers across all three of these elite marketplaces – Amazon, eBay, and Google Shopping – with a truly turnkey experience. What's more, as these new listings lead to growth, you can then upgrade to take advantage of all that SellerCloud's eBay and Google Shopping integrations have to offer. The SellerCloud e-commerce growth platform goes beyond Turnstock's functionality to help you handle all the increased logistical challenges of your newly diversified retail presence – including inventory management, order fulfillment, and record-keeping. For more, contact us directly to see how our selection of tools and integrations can help your business take the next steps to a broader and more profitable e-commerce reach.