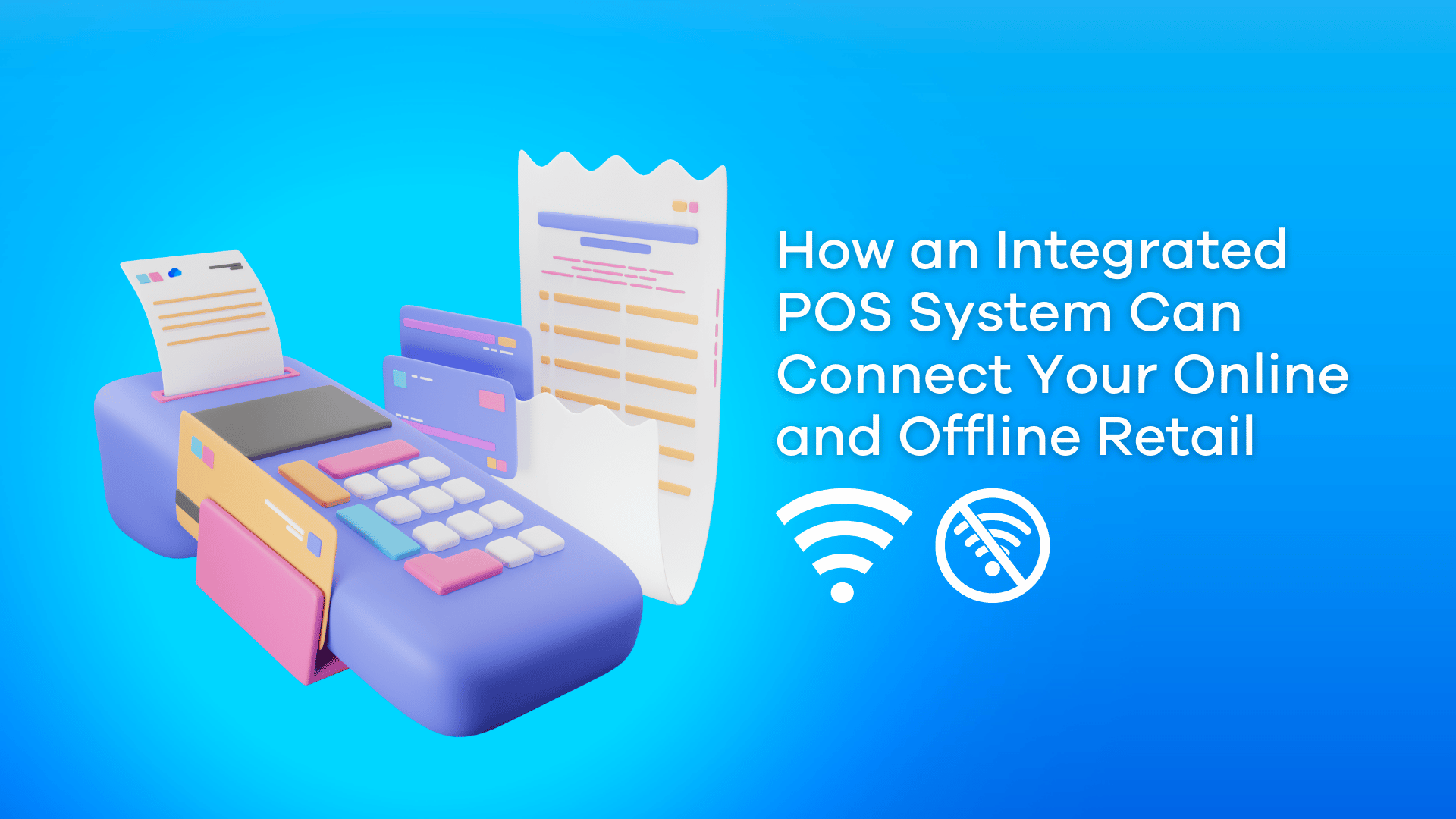 If your retail business relies on both e-commerce and brick-and-mortar sales, you need a POS (point-of-sale) system that allows the two to communicate.
An effective integrated POS system is a combination of hardware and software which ensures that crucial information spanning inventory management, payment processing, returns, sales data, and customer service can flow smoothly and in real time between your online and offline channels. When that POS system integrates with a comprehensive e-commerce growth platform like Sellercloud, you have the potential to unlock even more ways to scale and streamline your omnichannel business.
Choosing the Right POS System for Your Omnichannel Business
POS systems vary in functionality and complexity. Some are designed solely for physical retail, while others are ideal for conducting online sales. For e-commerce businesses that also have brick-and-mortar components, an integrated POS that can handle both offline and online sales is essential.
Basic POS System Functions
By definition, every point-of-sale system is designed first and foremost to carry out transactions between customers and sellers. This purpose alone includes multiple components that must work seamlessly in tandem:
Product identification – To get the sales transaction started, each item purchased needs to be identified. This can be done manually by entering a product name or unique identifier into a terminal, scanning a barcode, or referencing products added to a digital shopping cart.
Transaction management – Once products have been selected and identified for purchase, a POS needs to be able to total prices, assess additional fees (e.g., services, customization options, or fulfillment costs), and apply tax calculations. Applying discounts from coupons, sales, and/or promotional codes also needs to be handled at this stage.
Payment processing – A POS system must then accept and process the actual payment for the sale. This requires functionality that can accept cash, check, credit cards, debit cards, and/or online payment gateway services like PayPal or Stripe. This is easily the most important stage of the purchasing process and must be conducted securely and reliably.
Receipt creation – Once the money has changed hands, a POS needs to record the transaction for both the customer and the seller. This could take the form of a physical receipt, an email receipt, or an SMS message. In some cases, a customer may even have the option to forgo a receipt altogether. That said, the purchase still must be recorded on the business side for reporting and accounting purposes.
Additional POS System Functions
While even a barebones POS system can help streamline a retail business's sales procedures, there are several additional features that are valuable for boosting efficiency and profitability further.
Returns, exchanges, and refunds – Most POS systems have some level of refund functionality – if only for correcting incorrect purchase amounts. More robust offerings make it possible to facilitate transactions like product-for-product exchanges, issuance of store credit, and receiving returns.
Inventory management – Once a transaction is complete, many POS systems have the ability to automatically update business-wide inventory levels to correspond with merchandise that has been sold or returned.
Customer loyalty programs – Some POS systems allow customers to use identifiers (e.g., a phone number, loyalty card, or payment method) to connect their purchases to a loyalty or rewards account. Not only does this make it easier for customers to access additional benefits from repeat purchases, but it can also provide sellers with useful marketing information and customer data to encourage future sales and develop deeper customer retention strategies.
Not all POS systems are created equal. When assessing which is the best fit for your omnichannel needs, you need to be sure that you choose a POS with the full range of functionality to connect and optimize the relationship between your online and physical retail stores. Moreover, opting for a POS system that integrates with your omnichannel e-commerce growth platform takes things to a whole new level of scalability and profitability.
Integrating Your POS System with an E-Commerce Platform Unlocks Additional Efficiencies and Growth Potential
While there are POS systems that have some e-commerce functionality baked in, omnichannel businesses should seek out options that integrate with a more full-featured e-commerce growth platform like Sellercloud. The benefits of this type of system-level integration can take the value of a solid POS system to new heights. To these ends, Sellercloud supports several of the industry-leading POS systems available today. This means that the useful functionality and information gained from your POS system can reap benefits across your entire omnichannel company.
Of all the ways an integrated POS system can have a meaningful impact on your retail business, some of the most significant include:
Omnichannel inventory management – While many POS services offer some degree of inventory record keeping, a POS system that is fully integrated into your e-commerce platform provides a reliable way to manage your inventory across every channel you sell – both online and offline. With each sale, you can be sure that your inventory totals are accurate, business-wide. This is crucial for preventing overselling, limiting out-of-stocks (OOS), and making sure that you know when it is time to reorder and/or relocate inventory to meet customer demand.

Furthermore, an integrated POS system opens the door to potential inventory-focused efficiencies like fulfilling online orders from brick-and-mortar locations and restocking stores from your e-commerce warehouse.
Synergized offline and online customer experiences – A POS system can be the key to bridging the gap between your online stores and your brick-and-mortar locations. This could include fulfillment conveniences like BOPIS (buy online, pick up in store) and BORIS (buy online, return in store). An integrated POS system can even open the door to allow customers to have in-store purchases that are either too bulky or unavailable at a particular location to be shipped to their homes.

The advantages extend beyond fulfillment. Combining a POS system with an omnichannel growth platform like Sellercloud can allow you to offer consistent branding and pricing everywhere you sell. You can also honor customer discounts and loyalty programs that work across your online and physical stores. This level of cross-channel consistency helps establish your brand as a truly omnichannel experience.
Informed customer support – When your online and offline stores are in sync through an integrated POS system, it becomes easier to provide a more unified approach to customer relations and support. The alignment of your digital catalog and the products on store shelves means that responding to customer inquiries and support needs can happen in a more uniform manner. Since all of your associates can access and refer to the same product-related information, you can create more consistent and reliable support for your brand and its merchandise.
Over the past few years, many retailers rightfully focused on improving and optimizing their e-commerce offerings and workflows. The pandemic caused physical sales to take a backseat to online alternatives. However, now that brick-and-mortar retail is once again rising in popularity, you need to be sure that you are finding ways to leverage your digital retail gains to modernize and optimize your physical retail experience. The combination of a quality POS system and an omnichannel growth platform like Sellercloud is the ticket to this type of hybrid retail success. 
Contact us directly for a free demo and see for yourself how the Sellercloud family of tools and products can bring your omnichannel sales to the next level.