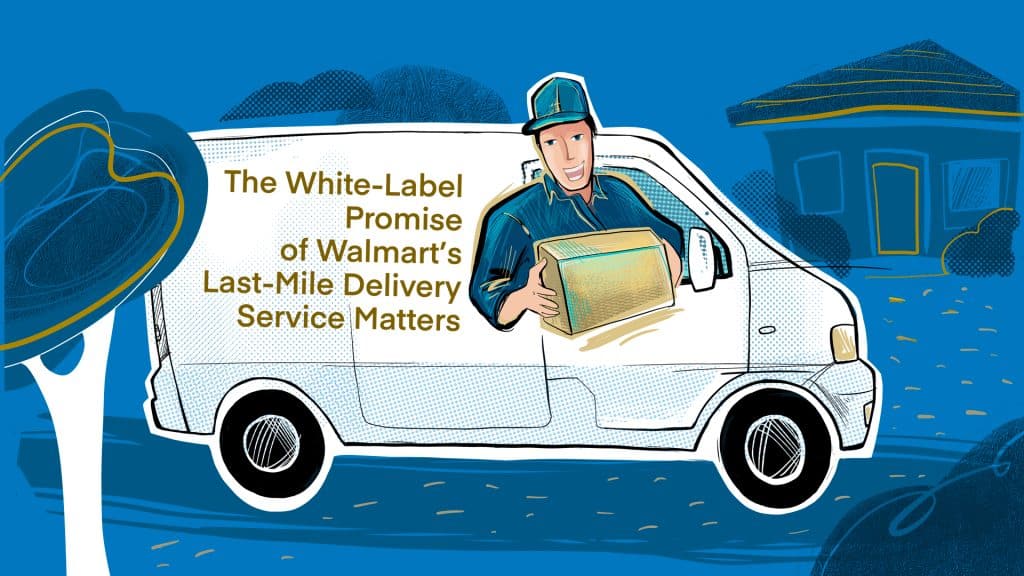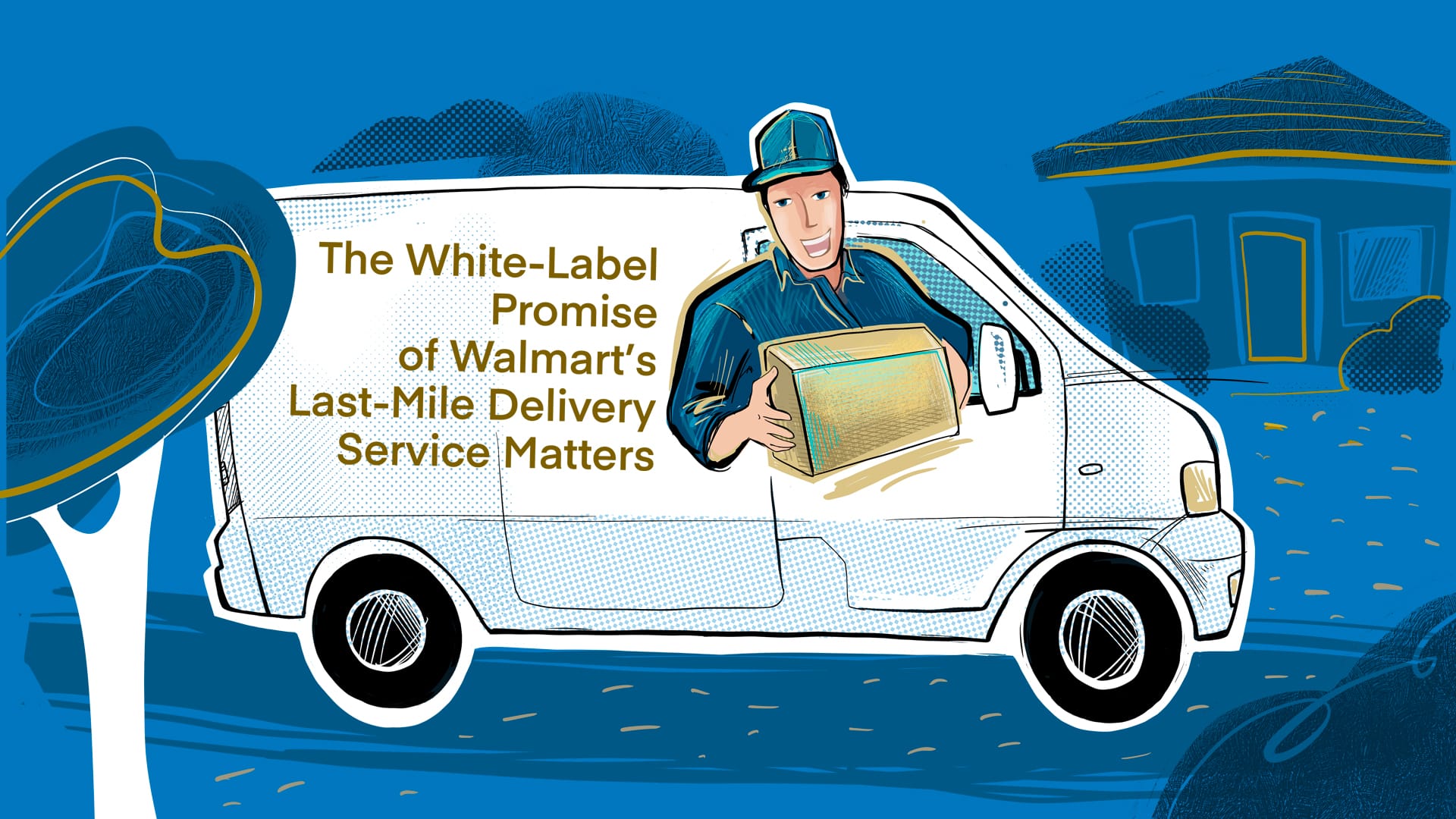 In August of 2021, Walmart launched GoLocal, their white-label, delivery as a service product. Two months later, Home Depot announced a deal to make the last-mile service one of its delivery partners. Soon, customers will be able to select GoLocal as the delivery option for small to medium-sized orders (read: items that can fit into a car – not riding mowers or contractor packs of drywall) and have their items at their door either same- or next-day. GoLocal does support oversized deliveries, but it is unclear whether or not they will be available for all Home Depot orders and/or all delivery areas.
This is all made possible thanks to Walmart's extensive retail and fulfillment reach into communities across the US. Walmart is said to be utilizing its existing Spark delivery service as well as current and future drone-based delivery investments to keep packages moving quickly and smoothly. Once the partnership rollout is complete, this speedy delivery option will be available to an estimated 90% of American Home Depot customers. 
There was a definite wait-and-see feeling when GoLocal was announced this summer, but this blockbuster Home Depot partnership has been proof to many in the e-commerce industry that Walmart's foray into last-mile fulfillment is for real.
Commercializing Last-Mile Fulfillment Fills a Persistent E-Commerce Need
GoLocal is just the latest example of how the practice of outsourcing fulfillment continues to gain traction. Retail giants – like Walmart and Amazon – with established fulfillment and warehousing infrastructure are leveraging their resources and expertise to commercialize last-mile delivery. Sellers large and small are increasingly taking advantage of these delivery as a service options to offload some of their own fulfillment responsibilities and costs.
While managing your own warehousing and fulfillment workflows may be more cost-effective and efficient than you might think, last-mile delivery is an area that most e-commerce sellers have little choice but to offload to a partner. It makes sense; running your own delivery service is likely outside of your business plan's purview. You're going to need help on that front. For what it's worth, so do large retailers like Home Depot. That said, when weighing your own options, it is important to recognize that not all fulfillment partners are created equal.
Shipping specialists like UPS, FedEx, DHL, and USPS have long been the stalwart go-tos for many brands' last-mile delivery needs. Their arsenals of planes, trucks, and hubs are unrivaled. The fact that retailers are entering into the fulfillment space will give sellers more options, but as of now, there is plenty of business for fulfillment partners of all ilks to coexist. This is great news for omnichannel e-commerce brands – choices abound. The key is making the right ones.
Speed and reliability are important measures when assessing a last-mile delivery partner. So is the geographic reach of that high-quality fulfillment. However, there are additional features and policies that help round out the total package being offered. In the case of Walmart's GoLocal, the implications of its white-label promise should be particularly appealing.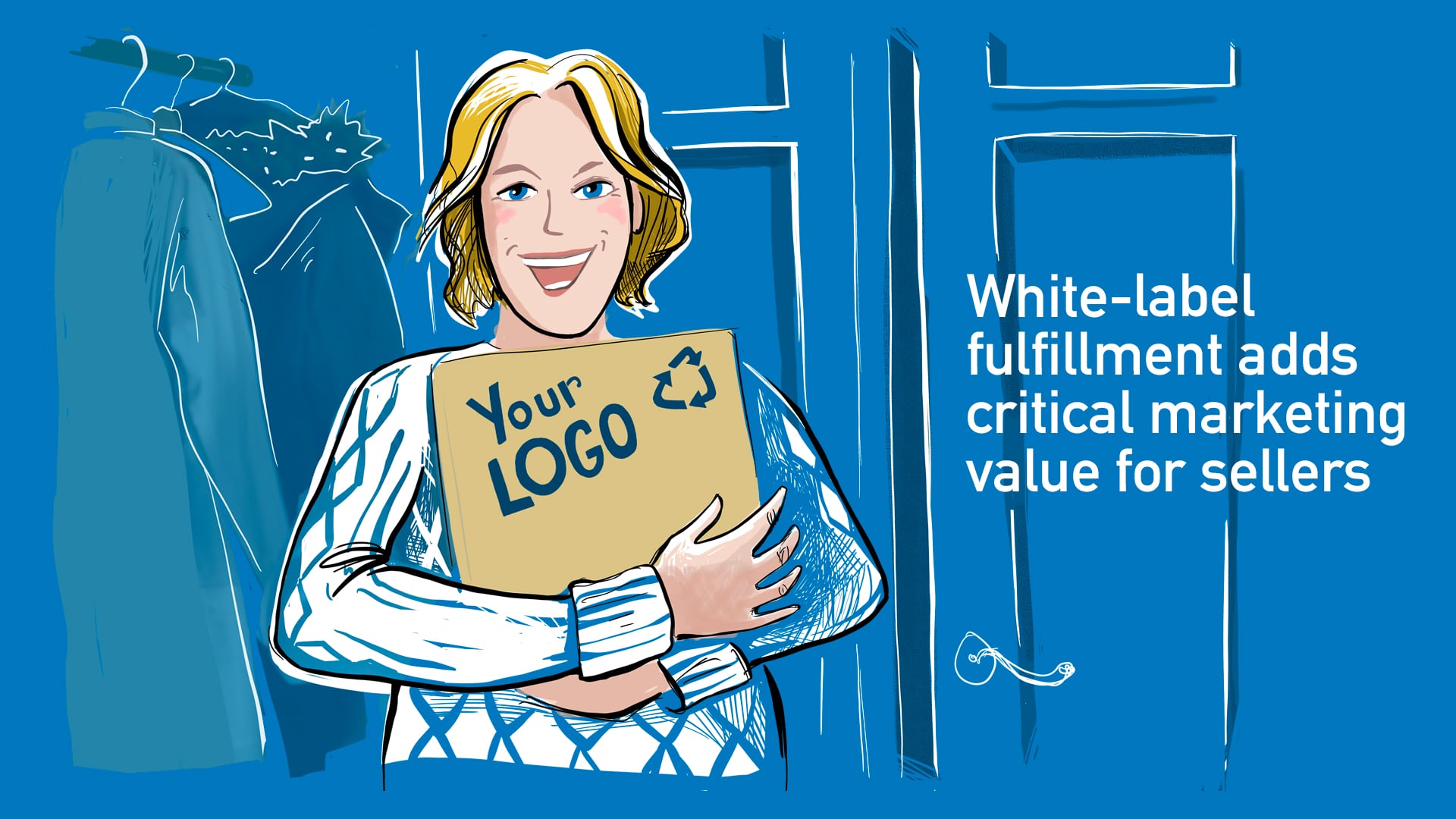 White-Label Fulfillment Adds Critical Marketing Value for Sellers
Walmart's ability to leverage its over 4,700 US retail locations and ever-growing fulfillment network for third-party deliveries means speed and reach should not be an issue. Sellers should take notice, however, of Walmart's assurance that GoLocal is a purely a white-label delivery option.
White-label fulfillment services do not add any additional branding to your packaging. The boxes they receive are exactly the boxes they deliver. This is particularly valuable as it allows brands to maximize the marketing value of their packaging without worries of competing branding or obtrusive labels obscuring key information or aesthetics. 
Another added benefit of white-label fulfillment is that it allows for more granular control over the type and amount of packaging being used. This is not something that all fulfillment partners can promise.
As consumers are becoming increasingly conscious about the environmental implications of the packing materials used to ship their online purchases, minimizing the need for additional and/or less eco-friendly packaging is a definite plus. Some customers even identify packing material as a deciding factor in whether or not to purchase from a particular e-commerce brand.
Quality and price are still the most important factors driving purchasing decisions (which is why it is worth considering both when weighing fulfillment options), but 72% of respondents in a 2019 American Chemistry Council survey reported actively buying more environmentally-friendly products than they did five years ago. 81% said that they expected to buy even more over the next five years.
While it may not be the most important factor in driving sales, sustainability is gaining traction as an important trait of a successful brand. White-label delivery partners remove the potential for extra, unwanted packaging and give you an opportunity to make material decisions that reduce waste and promote an eco-friendly image. At the same time, you can be confident that your marketing is what customers see, not your fulfillment partner's.
Sellercloud knows the ever-evolving challenges and decisions facing e-commerce sellers. That's why we have created an omnichannel growth platform that empowers sellers to optimize and maximize their inventory flow. Our over 120 integrations with shipping providers, logistics partners, sales channels, and more allow you to explore the best options for your brand's needs. For more on how our tools and services can help you deliver for your customers, contact us directly for a free demo.