OC Designs Online integration
Make your channel listings stand out with OC Designs Online.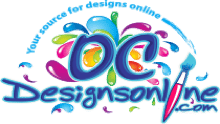 Compatible templates
Create memorable custom eBay listings that convert more customers.
Sellercloud placeholders
Use custom-built templates with Sellercloud placeholders.
Create a unique look
Stand out from the competition with custom templates for your listings.
Gain the confidence of your customers
High-quality listings can cultivate trust and help you sell more.
Sell more with OC Designs Online and Sellercloud
OC Designs Online creates eye-grabbing, shopper-friendly designs for eBay Stores and custom description templates for sellers.
OC Designs Online has full knowledge of Sellercloud's eBay description template builder, enabling then to create compelling templates with accurate dynamic listing references.