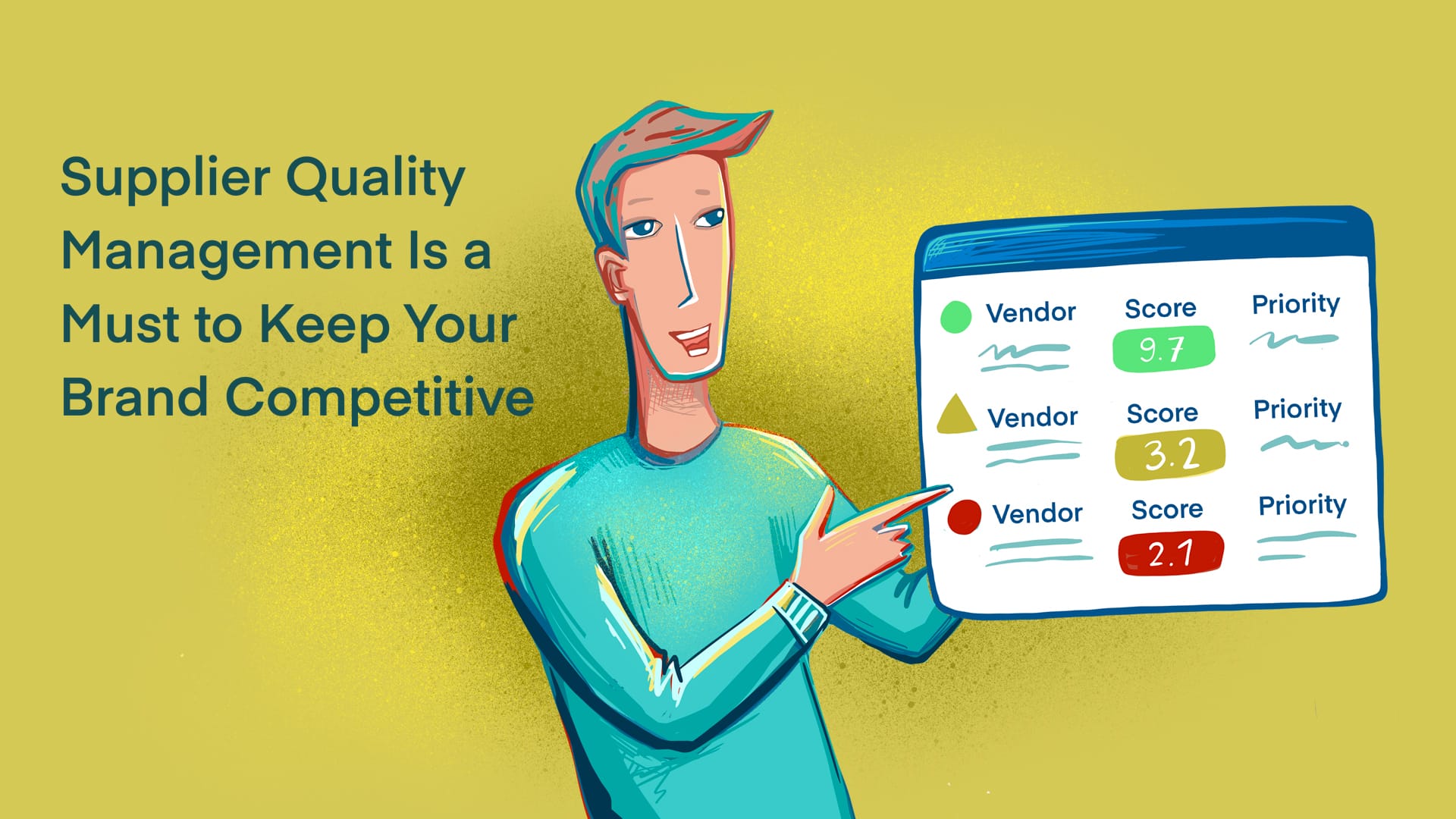 Successful omnichannel e-commerce requires numerous partnerships and deals to keep inventory flowing. It all starts with the vendors and suppliers you rely on to keep your merchandise in stock. You want to be sure that you are selecting the best and most high-performing partners available. In most cases, when one of these suppliers can't deliver, neither can you.
Any time you begin a relationship with another business, there are inherent risks. These risks can vary in both scope and severity depending on the nature of the partnership.
Some of the most common risks you will encounter in a supplier or vendor relationship include:
A poor compliance track record – There are a variety of different laws, rules, and terms of service that your e-commerce brand must remain compliant with in order to do business. You must be confident that any third-party supplier you do business with can demonstrate how they share that commitment.
Overpromising volume – While a supplier may claim to be able to meet your inventory demands, you need to see proof that the resources actually exist to make good on the deal.
Financial instability – A vendor with poor financial management or in a state of declining financial solvency is a major red flag.
A harmful reputation – In today's world, reputation matters more than ever. You need to do your due diligence into a company's public perception to ensure that it is a suitable fit for your brand, its employees, and its customers.
Geographic hurdles – Many third-party vendors come from outside of the United States. You must be confident in the supplier's ability to overcome geographic barriers and logistical challenges to get you the products you need. Whether it's port congestion, natural disasters, or geopolitical disruptions, you need to know that your supplier has a plan to come through for you.
Data vulnerability – Much of what makes the speed of modern omnichannel e-commerce possible is the ability to establish secure online transactions. Depending on the nature of these interactions, holes in a supplier's digital security infrastructure could expose your business's private information as well.
Strategic information breaches – Any business relationship requires an element of trust. This is particularly true when a supplier has access to privileged information about your product, your manufacturing, or any other aspect of your business's intellectual property (IP). You need to know that your business secrets are safe.
Support availability – Any business relationship will encounter problems at times. Your vendors need to have support available (preferably during your time zone's hours of operation) to help solve any issues quickly and effectively.
Production inconsistencies – The materials you get from your supplier eventually become some element of what you sell to your customers. There needs to be ample quality control on your provider's side so that you can be confident enough to stake your brand's reputation on what you are ordering.
Third-party baggage – It is fair to expect vendors to be transparent about any other third-parties that would be involved in your business together. After all, if outside help is required to make your arrangement possible, you have the right to know. Any of the aforementioned risks could just as easily come to a head from a vendor's own third-party relationships as it could from the vendor themselves.
This is where supplier quality management comes in. Regular assessments of your third-party vendors and suppliers is a critical component of running a risk-averse e-commerce brand. Failing to do so can put your business at a competitive disadvantage.
Use Vendor Questionnaires to Identify Potential Risks
Whether you are starting a new supplier relationship or auditing an existing one, sometimes the best approach to identifying potential issues is the most straightforward. Want to know the potential risks a vendor poses to your business? Ask. You can be sure that your competitors are.
Questionnaires are a common form of due diligence used in risk assessment across a wide variety of industries – e-commerce is no exception. When well-crafted and used effectively, these tools can help surface liabilities that may harm your business or, at the very least, issues that may cause future disruptions or frustrations.
To reap the maximum benefit from an assessment of a third-party, you need to properly define the scope. While it is perfectly common to have a set of boilerplate questions prepared for each of the types of risks outlined above, not every risk applies to every partnership.
Certain elements, like business continuity and support availability, are likely to apply to nearly all of your supplier relationships. More complex threats, like those to data security and access to strategic information, may only apply to specific, high-level partnerships. If you are looking to get timely questionnaire responses and comprehensive responses to the information you care about most, tailored and specific questions are essential.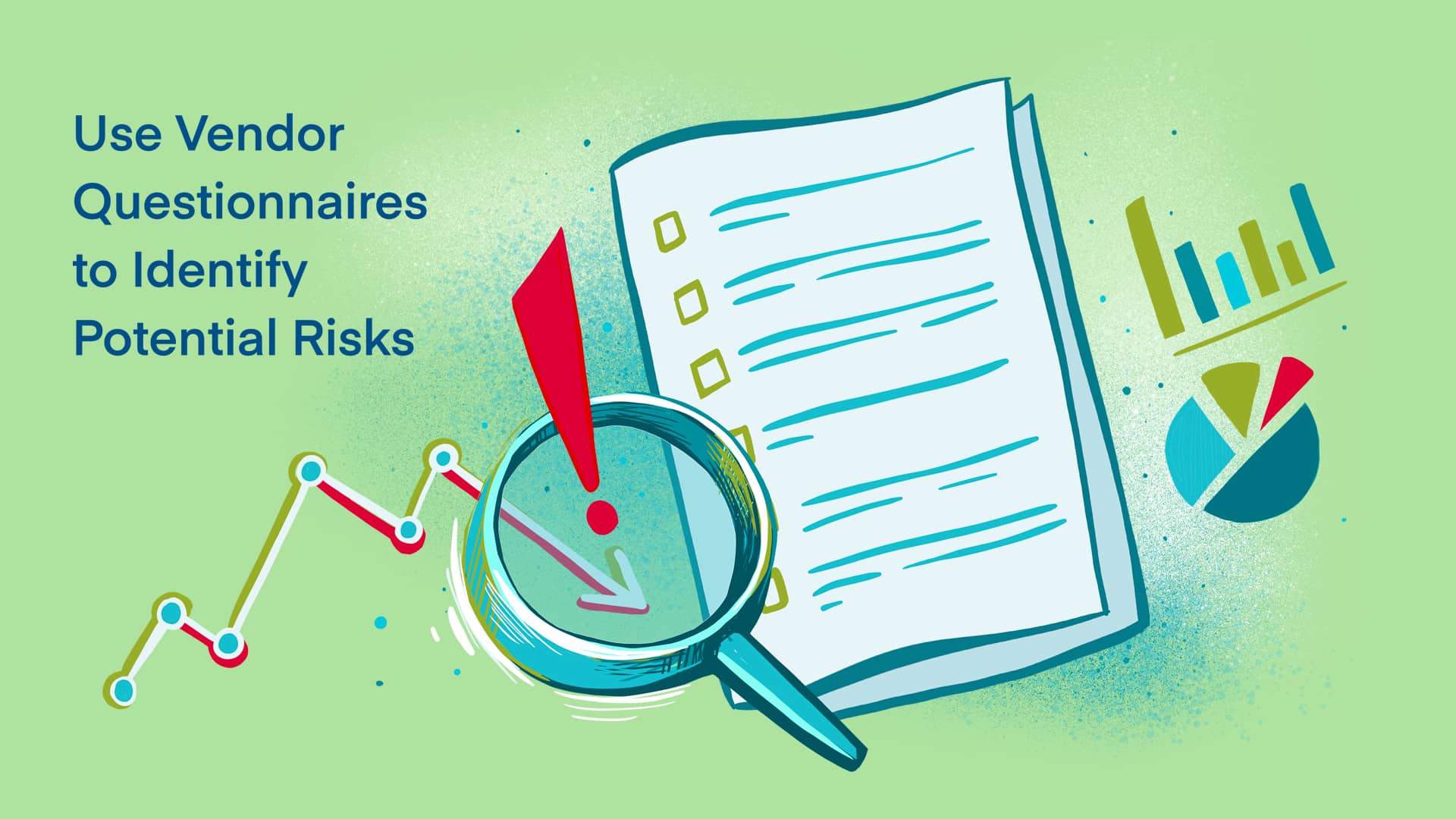 Establish a Methodology for Processing Vendor Questionnaire Results Effectively
Asking the questions isn't enough. Once you have questionnaire responses in hand, there needs to be a process in place for evaluating the results. This should involve the expert-level staff in your operation like IT managers, legal representatives, warehouse leads, business finance executives, and your support team. These are the players that will be most equipped to spot red flags (and the ones that will have to deal with the fallout if suppliers fail to meet expectations).
When establishing the protocol for evaluating  responses, there needs to be an understanding that it is unlikely that any vendor or supplier will be totally without risk. Obviously, the fewer and less severe the risks, the better, but there needs to be a certain degree of risk-tolerance baked into the process. Lower-importance vendors that can be replaced easily should carry minimal risk. That said, the more critical a vendor is to your operation, the more risk you may have to tolerate.
Rather than letting the risks that surface in a questionnaire become immediate deal-breakers, it may be worth offering risk remediation suggestions to help make your business relationship possible and/or more successful. It can be helpful to have a baseline set of expectations and best practices ready to share with prospective suppliers. This allows you to not only address concerns quickly, but it also offers vendors an opportunity to show their commitment to earning and/or keeping your business.
Using questionnaires to vet new suppliers is one thing, but it should not be the only time that you assess supplier quality. Annual reviews should be a regular occurrence for any ongoing third-party relationship. Make it a clear expectation with your third-party vendors that yearly risk and quality assessments are a condition of continued business.
Regular Monitoring is More Effective Than Point-in-Time Assessments
One-off, point-in-time assessments like questionnaires can be very useful, but they pale in comparison to the value of a regular supplier quality management routine. So much of your e-commerce business rides on the relationships with your third-party vendors, hence your need to be vigilant about maximizing the value your brand is getting from these arrangements.
The same professionals you want in the room to evaluate a vendor's self-reported risks are the ones you need to listen to about the ongoing quality of your vendor relationships. It must be a team effort. 
Logistics and warehouse managers are the ones who will be able to quickly surface issues with fulfillment speed and order accuracy.
Business managers should be quick to notice cost fluctuations and/or availability shortfalls.
IT and security teams should be hyper-vigilant about network and data-breach vulnerabilities.
Legal counsel should be aware of regulation and compliance changes that are relevant to your third-party relationships.
Customer support leads should be documenting patterns of complaints regarding product quality or other vendor-related defects.
It is this type of ongoing and multi-layered accountability that will help ensure that your vendor relationships are as productive and reliable as you need them to be.
Again, the degree to which you need to be actively monitoring a supplier is directly proportional to its value to your business. The more critical a third-party relationship, the more attention it requires. The most important thing is that every vendor is regularly monitored and assessed for potential risks and their overall value in supporting your brand.
When it comes to integrating suppliers into your business plan, Sellercloud's purchasing and vendor management features make it easy to not only add and remove vendors into your e-commerce workflows, but also allow you to place and track all of your inbound third-party orders from a single interface. Automated orders, predictive purchasing, and purchase order management for all of your supply partners are at your fingertips.
Our user-friendly, cloud-based interface allows you to easily surface metrics like vendor information, purchasing costs, fulfillment speed, and other purchase order details that may be relevant in your ongoing supplier quality management workflow.
For more on how Sellercloud can help you get the most out of your third-party suppliers and grow your omnichannel e-commerce brand, contact us directly for a free demo.