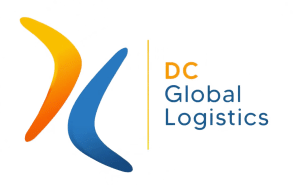 Industry: Consumer Goods
Founded: 2018
Headquarters: Orlando, FL
Company Size: 5 Employees
"Within two months of onboarding Sellercloud, we were able to expand our product catalog from 200 to more than 1,200 individual products."
Maria Alejandra Spagnolo, Co-Founder, Only One Shop LLC
When Maria Alejandra Spagnolo, her husband, and two other business partners decided to start an e-commerce company, they had no idea it would eventually grow from a side hustle to a full-time business. As the company began to grow, so did the need to expand their product catalog, their team, and their suite of technology solutions. Spagnolo highlights some of the challenges this growth presented and how they built their e-commerce company, Only One Shop, into a resilient operation in the case study below.
Prior to founding Only One Shop, Spagnolo's husband had spent a number of years working at an e-commerce company as the on-site warehouse manager. "He was gaining an immense amount of experience seeing the ups and downs and inner workings of an existing e-commerce company in his position. He would come home and we would talk about how we could use what he was learning to start our own company." She continued, "Instead of building someone else's dreams, we could build our own."
Eventually, the Only One Shop team incorporated the company and decided to begin selling mostly pet supplies, beauty, and other personal care products online. Their apartment served as their office, and Amazon and eBay were the only marketplaces they could manage to list their products on. "We started with humble beginnings. We created all of our own manual processes and dashboards using spreadsheets and writing things down on paper," she mentioned. "Even though our inventory or product catalog – about 200 individual SKUs at the time – wasn't huge then, we could only do so much. It was easy to see that this was going to limit us as soon as we wanted to grow," Spagnolo mentioned.
Before long, the Only One Shop team made the decision to invest in expanding their product catalog. Along with this came the need to expand their office and warehousing, as they had quickly outgrown their apartment. The team moved to a 5,000 sq. ft. warehouse in Orlando, FL, and slowly began increasing their individual SKU count from 200 to around 500.
Around this same time one of Spagnolo's friends recommended they consider Sellercloud. "It was exactly what we had been looking for and needed. It was like all of our problems had been solved all at the same time," she said.
The Only One Shop leadership quickly integrated Skustack to begin monitoring and tracking inventory in real time from the moment it arrived at the warehouse until it was shipped as an order. Because of Sellercloud's all-in-one platform, Spagnolo noted that she was able to move from all of the other smaller, separate solutions she had piecemealed together to make things work in the past. "The fact that I can manage everything in Sellercloud is incredible. Orders, inbound shipments that we used to have to do manually in Amazon, purchase orders, and inventory is all in one centralized hub. I absolutely love it," Spagnolo noted.
Since onboarding the Only One Shop leadership team to Sellercloud, Spagnolo has now incorporated Sellercloud on boarding into each and every new hire's training so the entire company – from top to bottom – is integrated into the same system.
Because of changes like these, Spagnolo and her team have seen more than impressive results. "Within two months of implementing Sellercloud we were able to increase our product catalog to over 1,200 unique products in expanded categories like toys, home products, and groceries and scale to new marketplaces like Walmart.com, for example," Spagnolo added. "We now also have our own website where we sell all of our own products."
Only One Shop has also since expanded from their 5,000 sq. ft. warehouse to a 16,000 sq. ft. warehouse. "We could have never done something like that before Sellercloud," Spagnolo finished.