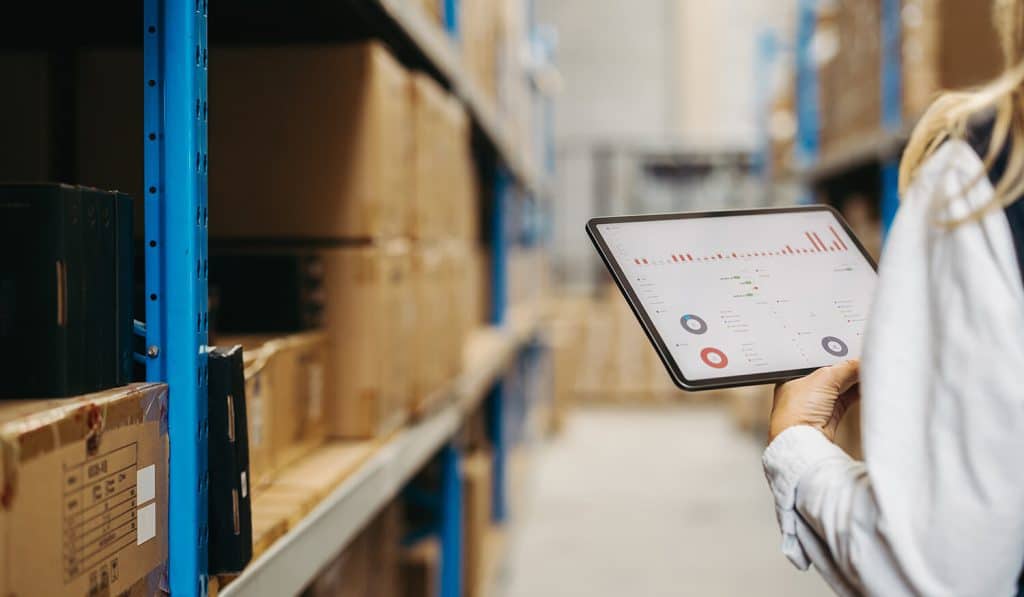 E-commerce businesses are increasingly investing in inventory management software to reduce inventory overhead costs and boost growth.
Overhead costs, also called 'operating costs,' are ongoing costs solely related to running a business unrelated to producing goods or services. They can include costs associated with:
Rent

—Warehousing, office space, and brick-and-mortar stores.

Taxes

—Any tax contributions related to your business.

Staff

—The people who work for your business.

Utilities

—Electricity and water, etc.

Holding costs

—The costs of holding inventory.
E-commerce companies might not have the exact overhead costs as brick-and-mortar as they might not need to pay rent, though they may have additional costs related to the kinds of e-commerce services they offer.
Nevertheless, as businesses grow, these costs only get bigger, and businesses find themselves in desperate need of software to help manage it all.
One of the key ways businesses can use software to reduce overhead costs is to better manage their inventory and cut pesky 'dead stock'—stock that is no longer sellable—which inflates holding costs.
Inventory management software enables businesses to track which products are leaving shelves the fastest and act on slow-moving stock before it becomes dead stock or obsolete.
Lowering the holding costs associated with dead stock enables e-commerce businesses to focus their finances on other crucial aspects of their business and grow.
With Sellercloud's inventory management features, merchants can improve inventory monitoring and reduce the holding costs associated with dead stock, helping to lower overhead costs.
For example, Sellercloud's inventory aging report can notify merchants when stock is at risk of becoming dead stock. Merchants can then reduce this stock and replace it with better-selling products.
On top of that, Sellercloud has integrated various valuable services to help handle other overhead costs, such as sales tax, including TaxJar and Avalara.