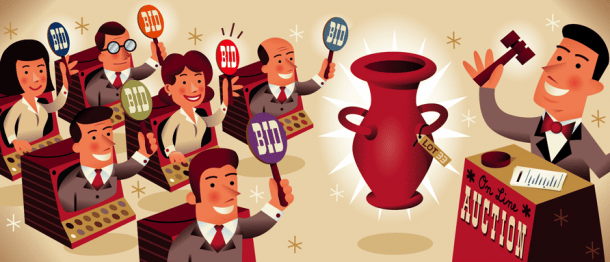 Close your eyes and think of an online auction marketplace. We'd be willing to bet that most people think of eBay. But what if we shared that not even 15% of eBay sales were made via auctions? It's probably shocking that more than 85% of eBay's sales come from the "Buy It Now" option instead of the auction option. However, don't let this data make you think online auction sites are now passé.
Enter Tophatter, the San Francisco based startup with dreams of taking over the e-commerce world, one auction at a time.
So, how does Tophatter differ from other auction sites? The main difference is their addicting 90-second auction environment. Appealing to the impulse buyer in all of us, Tophatter allows sellers to move high levels of volume quickly by keeping auction times short and competitive. This results in 85% of items selling in the 90-second auction window.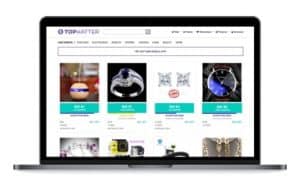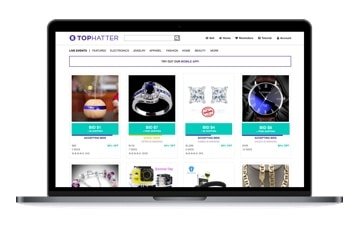 Still, no matter how much volume a seller can sell…becoming a 10-million-dollar seller seems like a lofty goal. However, according to Tophatter's own Head of Account Management, Austin Henggeler, it's not a lofty goal; it's totally achievable. In fact, the top seller on Tophatter makes over $10 million on Tophatter in a year.
Read on to learn 5 tips for achieving the 10-million-dollar mark with your Tophatter business:
Sell What Sells
Some sellers hit it big with one product and then immediately run off in search of another product to capitalize on instead. While this seems intuitive, what sellers should do is find their cash cows and maintain them. Sellers can always test new products, but don't prioritize them over existing high performers. Keep track of averages, including average sale price, sell rate and pay rate as well as overall product ratings.
Ship Quickly
Items that are shipped quickly receive better overall ratings from buyers. Higher ratings in turn increase a seller's chance of being scheduled. Fast delivery times and good product feedback is paramount to success on Tophatter.
Take Advantage of Target Pricing
Tophatter created the Target Price field to help protect a seller's profitability if a product is consistently selling for less than its cost. When the Target Price field is filled out the scheduling system will consider the product's past performance relative to the listed target price to help determine whether an item should go to auction. To get the greatest benefit from this feature, ensure all products have an accurate and competitive target price listed. The target price should be the lowest price an item can sell for while remaining profitable.
Add Full Product List to the Catalog
When getting started with Tophatter, add as many products to the catalog as possible. Tophatter uses the catalogs to track consumer interest which help sellers determine what products will be good candidates to sell in auctions.
Use Strong Images
The best images entice buyers and create a bidding frenzy, which increases the final hammer price. The primary image on a listing should be clear, well lit and have a solid neutral background. Products including five or more images showing the item from different angles perform the best.
This article was contributed by the team at Tophatter.com