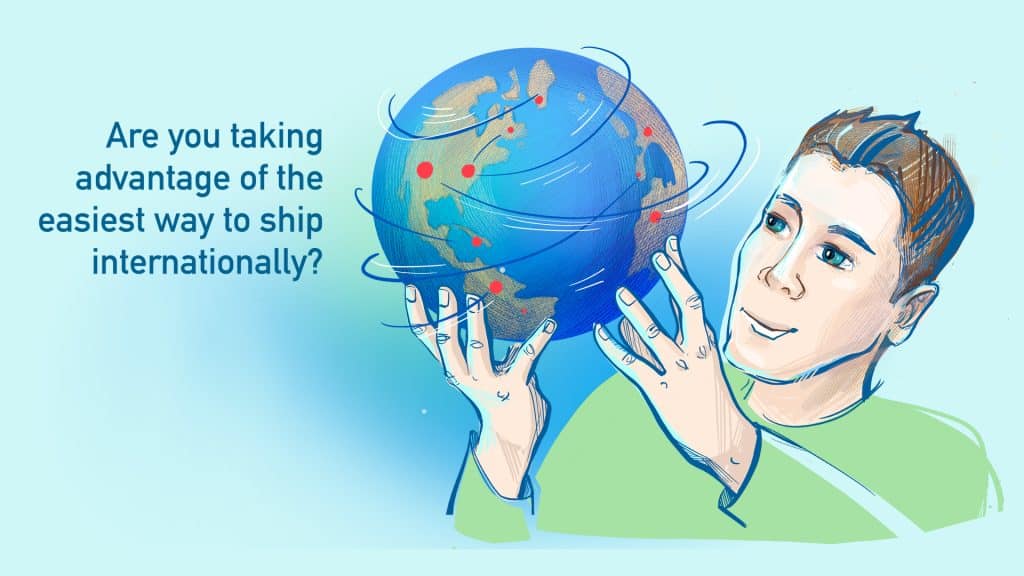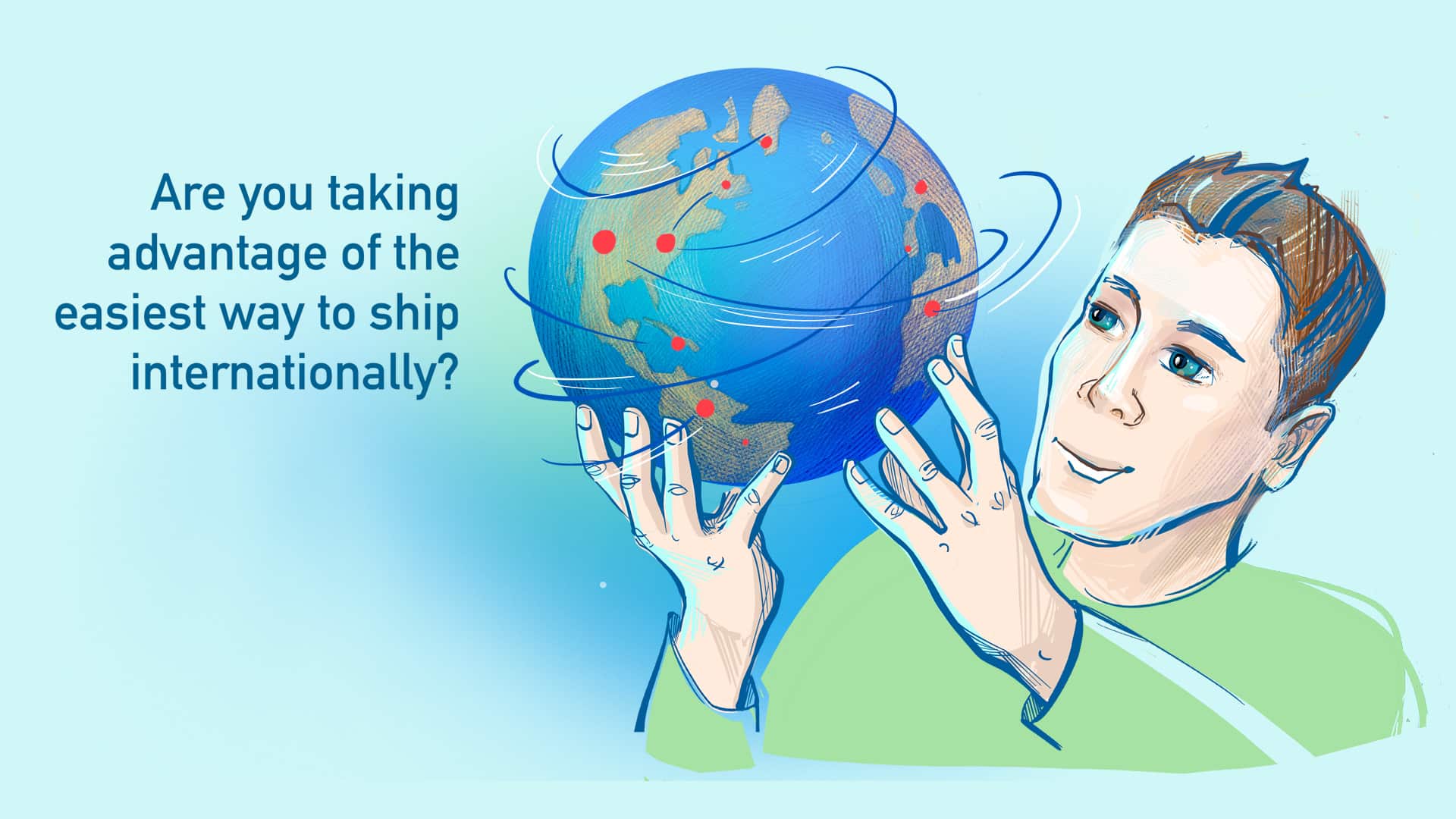 The Global Advantage Program (GAP) makes shipping international e-commerce orders as easy as shipping domestic ones.
Simply print a GAP label and mail your package to a GlobalPost Shipping Center here in the United States. From there, all of the required international shipping labels and customs forms are automatically added to your package. It is delivered to the USPS International Service Center where it can be processed, tracked, and delivered like any other USPS international shipment.
Sellercloud simplifies things even further through our integration with Endicia – one of the premier postage vendors of the US Postal Service. Not only does this mean that you can automatically print GAP shipping labels for applicable international orders, but all of the relevant tracking and confirmation data is immediately accessible from within the Sellercloud platform as well. The result is a way to immediately improve the efficiency and cost effectiveness of fulfilling your overseas omnichannel e-commerce orders.
How Does the Global Advantage Program Work for Ecommerce Sellers?
The fact that the Global Advantage Program allows you to fulfill international orders by shipping to a domestic location is a boon for scaling your e-commerce business internationally. While there are a host of benefits to using the program to ship abroad, the fact that you do not have to worry about preparing customs forms is perhaps one of the greatest. Depending on what you sell and which markets you are looking to reach, this can make it possible to become an international retailer overnight without any major modifications or disruptions to your existing fulfillment workflows.
The Global Advantage Program allows you to ship packages that weigh up to 70 lbs. as well as First Class Mail International Envelopes and Flats that weigh up to 4 lbs. to any of the 180 countries serviced by USPS international delivery.
GAP offers access to the following USPS shipping services and transit times:
First Class Mail International (transit time varies by destination)
First Class Package International Service (transit time varies by destination)
Priority Mail International (6-10 days transit time)
Priority Mail Express International (3-5 days transit time)
To participate in the program, at minimum, you need to subscribe to a participating shipping partner – like Endicia. For most online sellers, you will likely want to take advantage of an omnichannel e-commerce management platform as well (more on this later).
From there, once you receive an international order, you have the ability to use GAP as your preferred shipping provider for any package that meets the aforementioned criteria. Odds are, you will want to.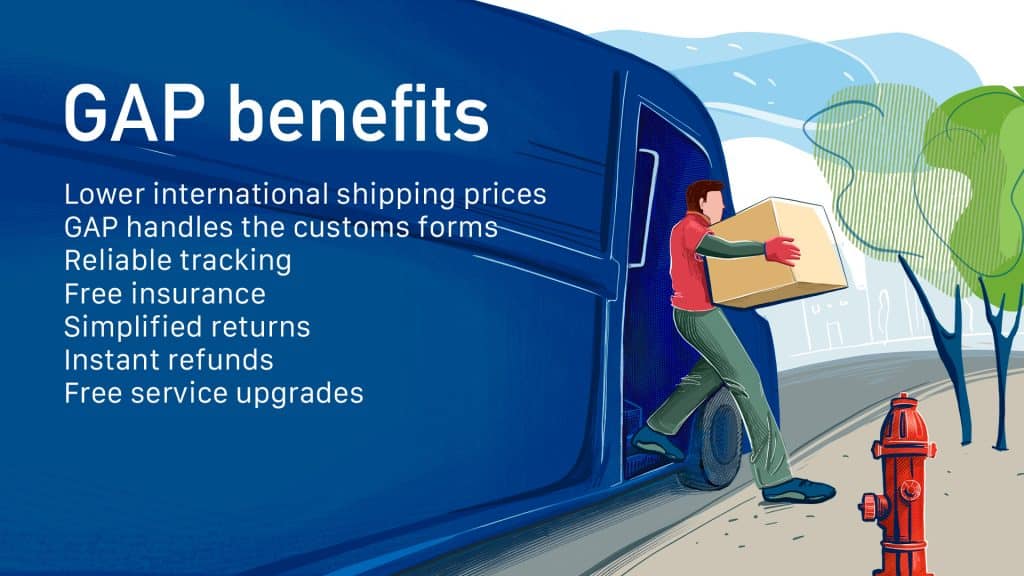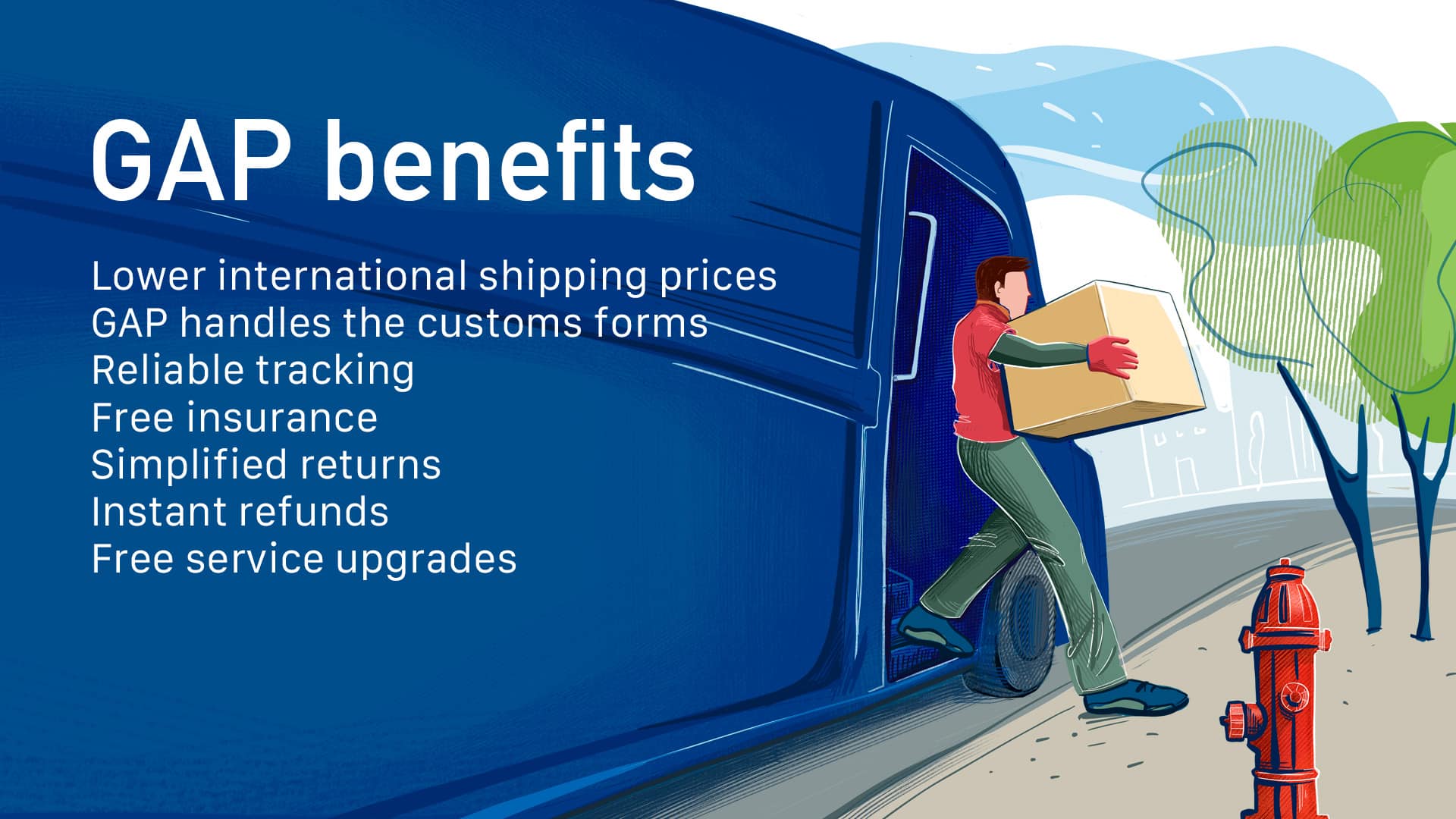 There are a number of important benefits the Global Advantage Program provides to e-commerce sellers:
Lower international shipping prices – Cost is one of the reasons why many online sellers are reluctant to take the leap into international e-commerce. GAP offers discounts over traditional international rates, including discounts for customers shipping more than 5 international packages each day.
GAP handles the customs forms – Compliance with customs documentation requirements is one of the biggest headaches of international shipping. The domestic Postal Processing Facility handles all of the electronic customs forms on your behalf once your shipment is received.

It is important to note that even with GAP, sellers are still responsible for making sure that they are not shipping anything that would qualify as contraband or hazardous by either the United States or the package's destination country.
Reliable tracking – GAP packages can be tracked manually using the USPS tracking page or automatically through Shipbridge's Endicia integration.
Free Insurance – When you use GAP to ship First Class International or Priority Mail International, your packages automatically qualify for free coverage of up to $100 or $200, respectively.
Simplified returns – Both GAP and Endicia support pay-on-use return shipping labels. This means that you are not paying for expensive international shipping that customers never use.
Instant refunds – Unlike other international shipping providers and services, GAP lets users request and receive refunds without weeks-long delays and processing times.
Free service upgrades – Packages shipped with GAP that meet certain weight and destination requirements are eligible for free upgrades from Priority Mail International to Priority Mail Express International.
With all of these benefits, it is clear that the Global Advantage Program is a great way for sellers to expand their omnichannel reach to international customers. It removes a lot of the most common fulfillment pain points businesses face with selling abroad: customs documentation, costs, and logistical hurdles.
Shipbridge Makes Shipping With the Global Advantage Program Simple
Sellercloud recognizes the benefits of scaling your omnichannel e-commerce brand internationally and the need to do so in ways that are both convenient and economical. Shipbridge, our multi-channel shipping app, integrates with Endicia, which means that all Sellercloud users have access to the Global Access Program's shipping options right out of the box.
What's more, Shipbridge integrates with the DazZle shipping label creation platform. This makes printing USPS labels and forms – including those for GAP – a breeze.
With these integrations, you have the ability to maximize the benefits of the Global Advantage Program at your fingertips. Furthermore, thanks to Shipbridge's automated tracking and order updates, you are able to manage your GAP orders alongside all of your other omnichannel orders from within a single, unified platform.
This is just one of the ways in which the Sellercloud family of products is ready to help you scale and grow your e-commerce business. Contact us directly for a free demo to see for yourself how our platform can make every aspect of your online sales workflows more systematic, productive, and cost-effective.