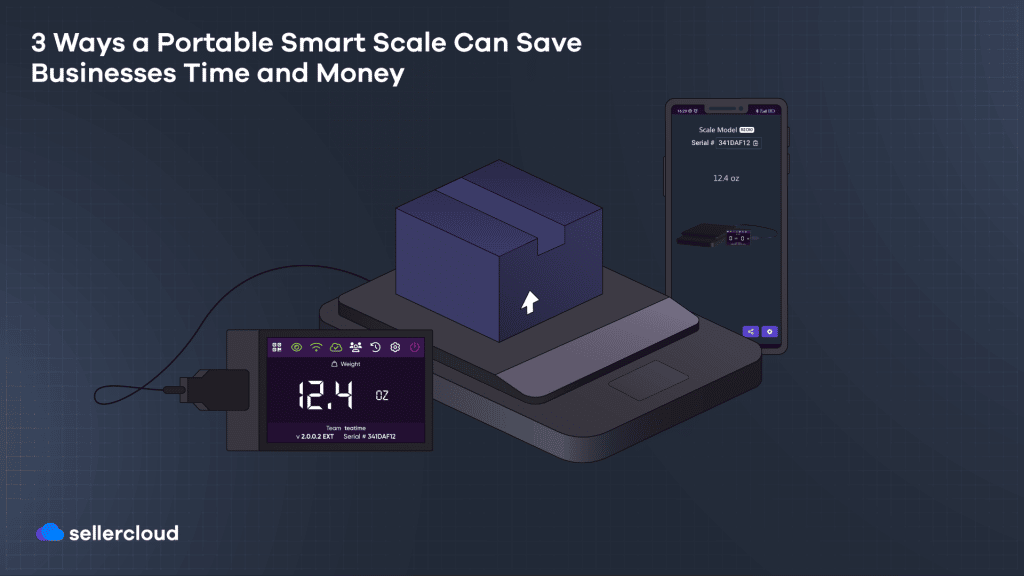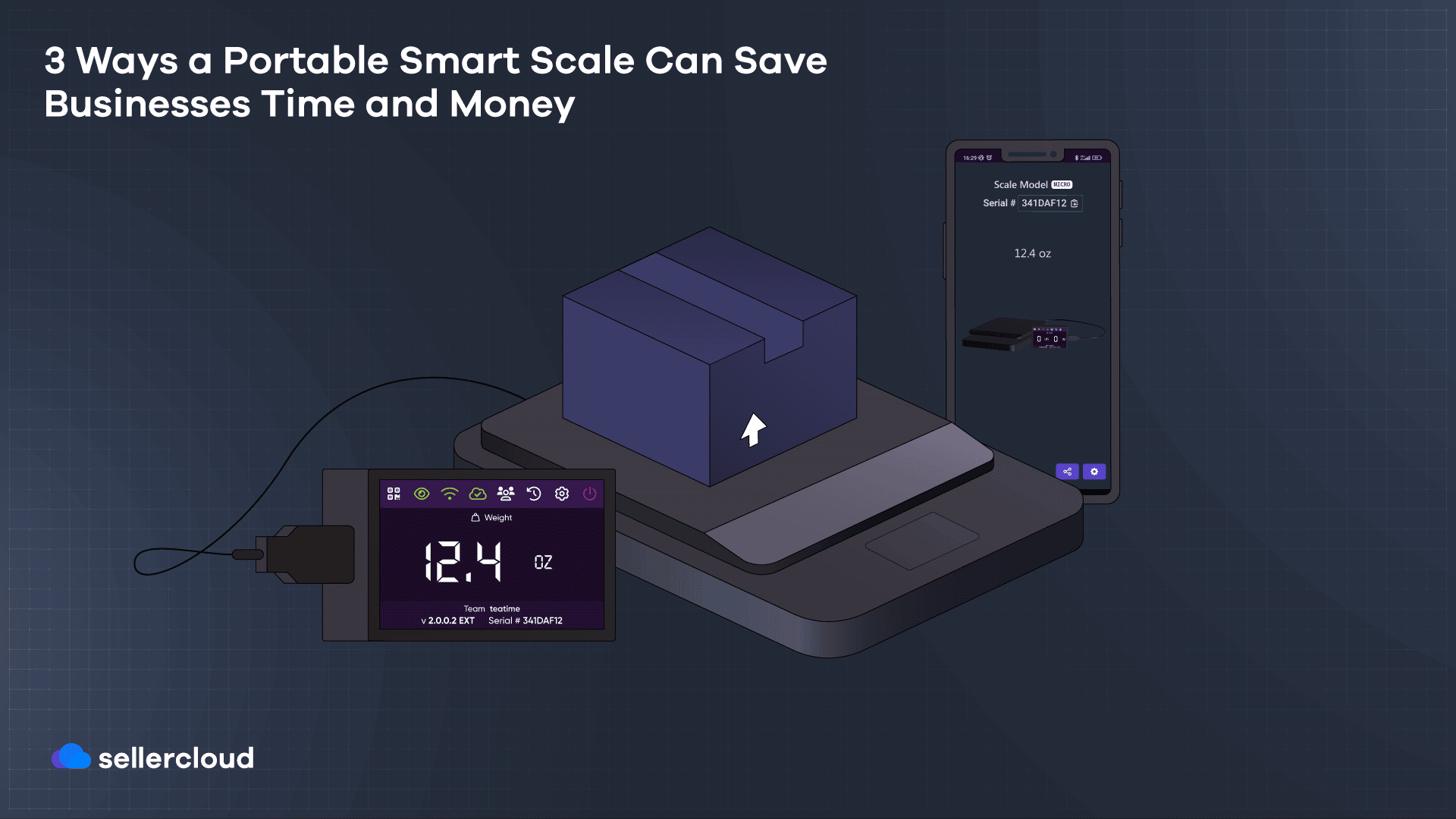 Accuracy matters when it comes to the weights of products and packages. This rings true across all types of industries: ecommerce, shipping, warehousing, fulfillment, retail, and more. Businesses of all sizes inevitably face the need to weigh items with precision and confidence.
Traditionally, fully-featured smart scales are static tools that require products to be brought to them to be weighed. While products like the 4D Scale give users the ability to perform tasks like calculating dimensional weight and executing real-time unit conversions, this lack of portability must be accounted for when devising workflows and designing workspaces. 
However, when a smart scale can be untethered from a workstation and made truly portable, it can be a game-changer for efficient and accurate data collection. This was the driving force behind the development of the 4D Scale Micro: providing users across multiple industries with the power to affordably transform nearly any off-the-shelf digital scale into a portable and versatile app-controlled smart scale.
What Makes a Smart Scale Smart?
In its most basic form, a scale measures the weight of an object. There are also specialty scales dedicated to specific use cases including packages, food, large items, small items, agricultural products, pharmaceuticals, raw materials, and more. Scales can be analog (like balances or spring-based scales) or digital.
For a scale to be "smart," it must be able to do more than simply output a weight. For instance, bathroom smart scales provide people with enhanced health information like BMI, pulse, and body fat percentages. Many even have the capability to communicate via USB or wireless network to other apps and devices.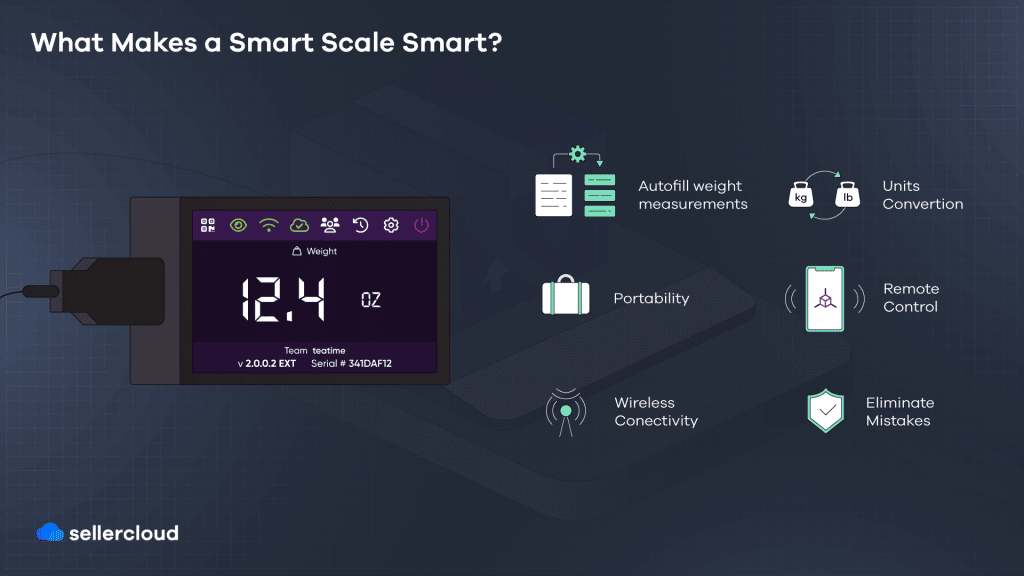 Similarly, a smart scale used in a retail or logistics setting provides users with additional benefits beyond the typical postal scale. To start with, smart scales that offer connectivity options allow a user to enhance a number of tasks that would otherwise be both time-consuming and burdensome. The ability for a scale to interface with web applications, mobile apps, and inventory management platforms means scales can record measurements directly into the appropriate fields and forms—eliminating the potential for typos and other manual-entry errors that could lead to big problems.
Many smart scales can take the extra steps out of unit conversion. Objects placed on the scale can be weighed using a variety of units and/or have their weights converted instantaneously and accurately. For international sellers or those who sell products that rely on different standards of measurement, this means there are instances when a single smart scale can replace the function of multiple tools—be they multiple scales or combinations of scales and calculators.
Some smart scales also allow for remote operation. In these situations, even though a product is put on a scale across the warehouse or across the globe, the data can be transmitted to an operator or system located somewhere else.
The use cases for a smart scale are limited only by the imagination. That said, there are several particularly useful workflows that can leverage portable smart scale technology to drive a direct increase in efficiency and profitability.
A Portable Smart Scale Can Boost Warehouse Productivity and Data Accuracy 
Recently, one of our customers approached us with a problem: the majority of the recorded weights for his ecommerce SKUs were inaccurate. These errors needed to be remedied as they created shipping and logistical headaches that cost his business both time and money. The concept of bringing each SKU to a scale to be weighed, one by one, was simply too daunting and impractical.
Enter the 4D Scale Micro—Sellercloud's universal adapter that gives existing USB scales the ability to weigh products, convert weight measurements, and wirelessly share data.
The combination of a digital scale, a 4D Scale Micro, and a portable power pack, made it possible to bring the scale to the products rather than the products to the scale. Data was collected and corrected in real time through the 4D Scale mobile app and, before long, every SKU in the warehouse was finally accurate and synchronized within the company's Sellercloud software and tools. This level of portability saved countless labor hours and helped prevent future fulfillment issues and charges caused by misreported product weights.
This same benefit could be extended to warehouses of any ilk where products or materials need to be accurately weighed. While there is likely a need to retain static weighing stations in reception and shipping areas, the addition of portable smart scales means that accurate data collection can happen anywhere in the warehouse and without disrupting crucial fulfillment workflows elsewhere.
Smart Scales Help Shipping Stores and Delivery Providers Improve Package Processing and Avoid Costly Miscalculations
Weight is a crucial element of calculating shipping costs. Businesses that focus on selling postage, transporting freight, or carrying out last-mile delivery services need to know that they can charge customers the correct rates every time.
A smart scale can make this process simple and reliable across multiple use-cases in the shipping and delivery industries:
Shipping stores can utilize smart scales at the counter or other POS locations to capture package weights and transfer the information into the relevant fields of shipping label software and the shipping labels themselves. For stores that partner with multiple shipping providers, a smart scale like the 4D Scale Micro can make it simple to enter a weight measurement into the web-based fields of multiple shipping companies' websites to help customers comparison shop for the ideal option for their needs.
Delivery services can use portable smart scales right on the truck to instantly record and store the weights of packages that are picked up as well as verify the weights of products that are being delivered. This additional layer of functionality helps to eliminate costly mistakes caused by mislabeled or misrepresented packages. It can also help simplify reception and distribution workflows back at the distribution center.
An Affordable Smart Scale Can Help Spur Growth Through a Variety of Use Cases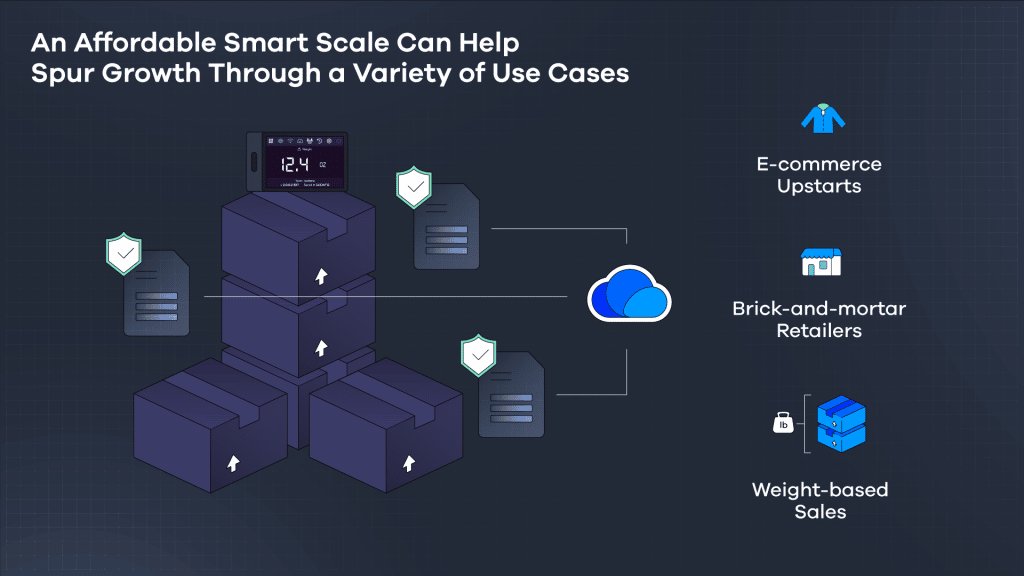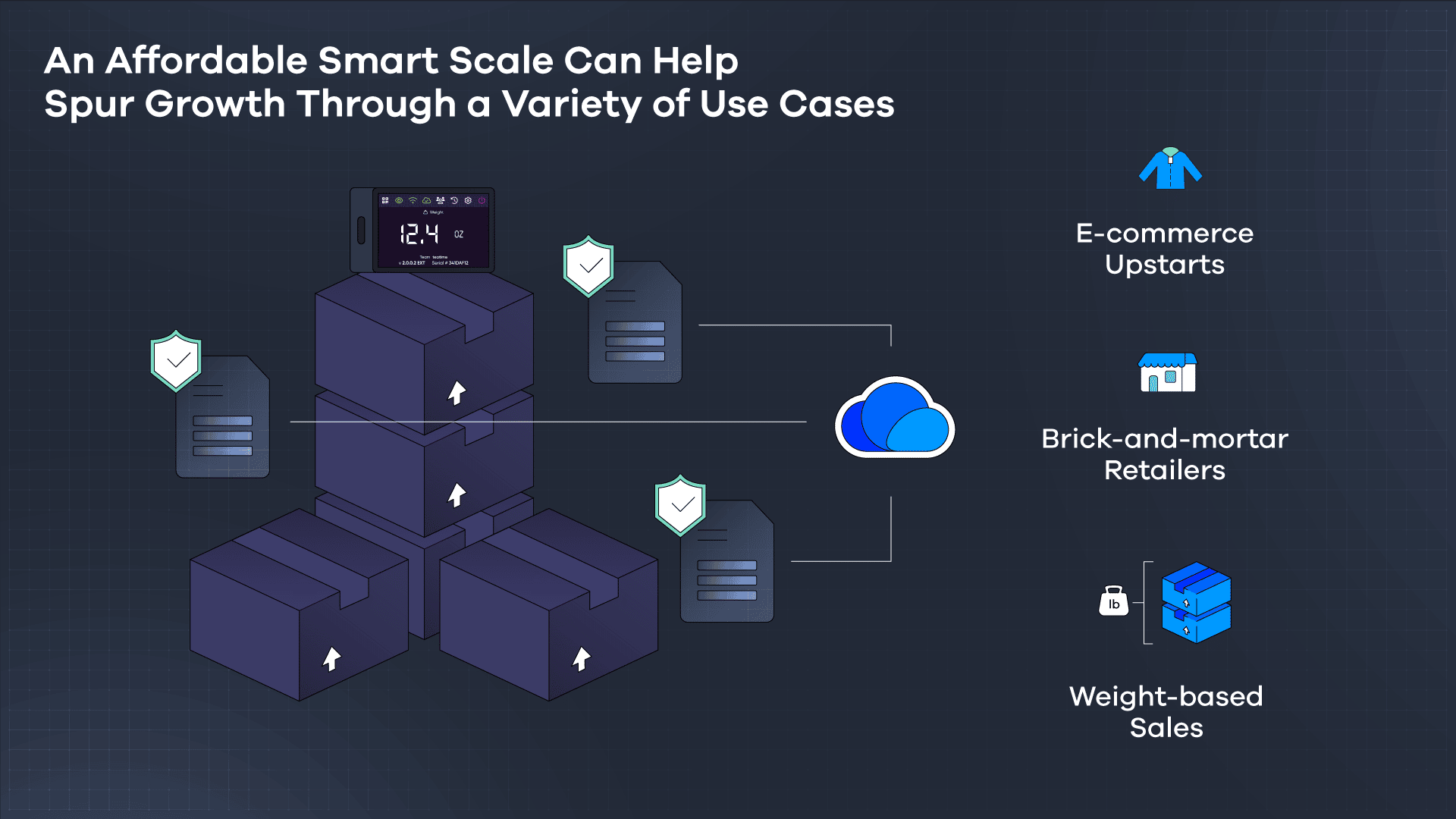 Time is money, especially when a business has to be prudent with its use of limited resources and manpower. It is in these instances that affordable and useful technology can ignite significant gains in productivity.
For ecommerce upstarts, a portable smart scale means any location can become the fulfillment center for picking, packing, and shipping orders to customers. Whether it's a dining room table, garage, or storage facility, a smart scale that can be easily used, moved, and stored can boost the efficiency of businesses of any size without sacrificing valuable space or accuracy.
Brick-and-mortar retailers can use portable smart scales to accurately weigh and label goods whether they are already on the shelves or waiting in a stock room. For physical retailers that also sell online, a portable scale can be a helpful tool, particularly when dedicated fulfillment space is hard to come by. Team members can pick and pack online orders directly from in-store inventory.
Weight-based sales—whether it's the sale of foodstuffs, small parts, paper products, bulk lots, or raw materials—require reliable scales. A portable smart scale makes it possible for associates to weigh out quantities in locations that make sense, and transfer weight measurements into pricing calculators and other spreadsheets, forms, and inventory management tools.
The ability to accurately weigh a product or package is an indispensable part of modern retail. That's why at Sellercloud we have made it our goal to answer the call for a useful and affordable way to put smart scale technology within reach of any business. Not only do our products simplify your scale-dependent workflows, but the enhanced reliability and functionality will save your business both time and money.
To find out more about our flagship 4D Scale and the ultra-portable, ultra-versatile 4D Scale Micro, contact us directly for a free demo.