Industry: Apparel
Founded: 2010
Headquarters: Centerville, UT
Company Size: 30 Employees
"We wish we would have started with Sellercloud from the beginning and grown from there."
Brad Hendricksen, Director of Accounting and Operations
As an e-commerce but also brick and mortar-based company, Walking Comfort is at the forefront of technology when it comes to merging the old with the new.
Based just outside Salt Lake City, Utah, Walking Comfort has positioned itself into a leader in both the local and online footwear markets over the last several years.
With multiple retail stores and an online catalog of over 80,000 SKUs, Sellercloud became the all-in-one solution to help Walking Comfort improve their overall organization, data centralization, and inventory tracking like never before.
Even as recently as 2019, Walking Comfort was in a 3,000-4,000 ft warehouse on a single floor. "Our old warehouse didn't have much space, and there wasn't an efficient way to find product," says Brad Hendricksen, Walking Comfort's Director of Accounting and Operations.
At the time, Walking Comfort had one primary sales channel online: Amazon. When COVID-19 sent shockwaves through industries such as shipping and logistics, like many other e-commerce based companies, Walking Comfort knew they needed to adapt to new realities.
Walking Comfort also had three retail stores that required inventory, staffing, and operations, something they also had to consider when choosing an e-commerce management platform to partner with.
Walking Comfort knew they needed a solution that was versatile, one that could scale, and a system that they could easily onboard their entire team – whether in the warehouse or behind the checkout POS in the retail stores – onto. Because of the changes to Amazon's fulfillment programs, Walking Comfort knew that adapting to a hybrid "FBA/FBM" ("Fulfilled by Amazon"/"Fulfilled by Merchant") model was non-negotiable.
The company began using Skustack to track exactly who's picked what, where they picked it from, where in the warehouse it was, and real time inventory remaining. They also incorporated Shipbridge for enhanced control of all of their shipping operations.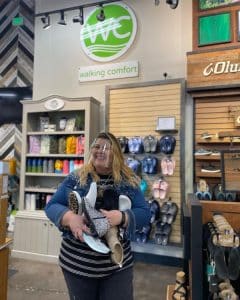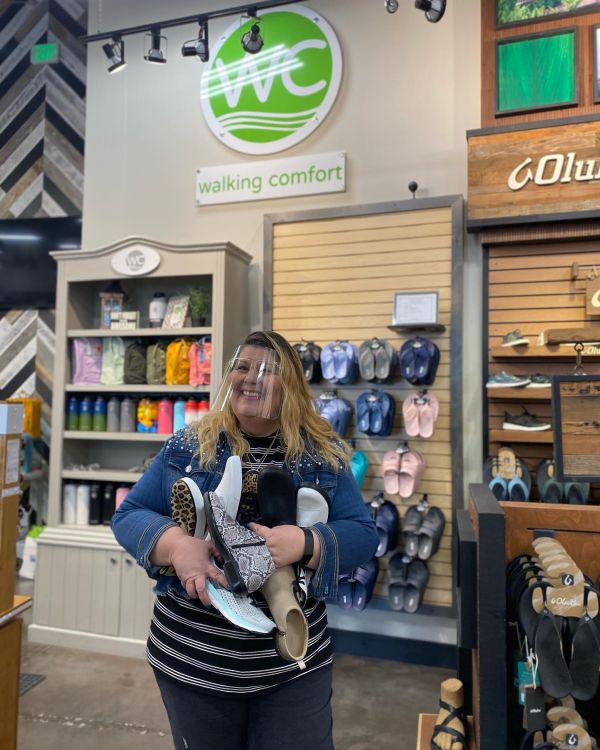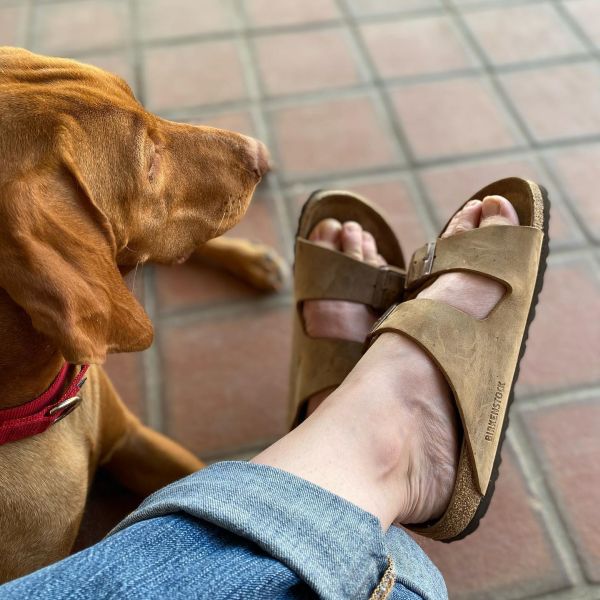 Sellercloud was quick to become the ultimate solution for warehouse management, data tracking and reporting, and employee efficiency.
"Before Skustack, at times, staff would pick the wrong size or variation. That doesn't happen anymore," says Hendricksen.
Because of the integrations Sellercloud provides, Walking Comfort was also able to expand to other channels like Walmart. Shipbridge helped cut shipping costs by more than 55% and even enabled stores to drop ship directly from retail locations.
Sellercloud also helped Walking Comfort scale operations and triple its warehousing. "We went from zero orders being fulfilled by merchant to over 10,000 per month. We couldn't have done something like this without Sellercloud; that's undeniable," Hendrickson mentions.
"For what you get at Sellercloud's price point, it's amazing. We've become ridiculously efficient."
Brad Hendricksen, Director of Accounting and Operations