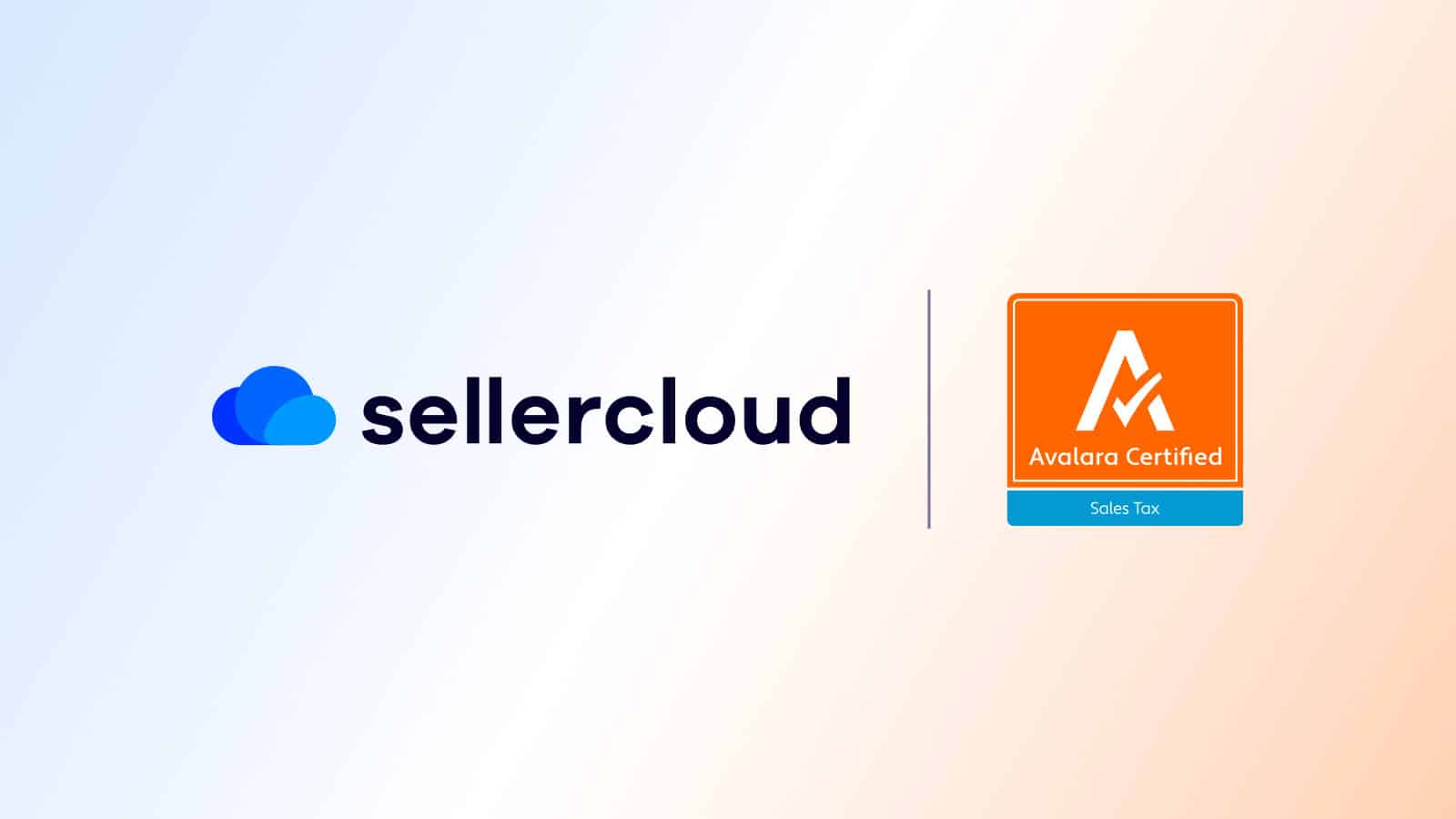 Sellercloud's newest integration is with Avalara. Avalara's tax calculation software helps sellers overcome challenges such as infamously troublesome sales tax.
Sellercloud is ecstatic to announce a new integration with Avalara's AvaTax to help our sellers manage their taxes, particularly their sales tax.
The process to become officially certified in sales tax compliance and integrate AvaTax was rigorous, but it's the foundation of a closer relationship between Sellercloud and Avalara that will continue to develop.
For Sellercloud sellers, the integration means life just got a whole lot easier—they'll have increased control and visibility over how they are charged sales tax across the US.
We'll go over the Sellercloud-AvaTax integration and why it'll be a major advantage when selling products across state lines.
How Will Avalara Help Sellercloud Clients With Sales Tax?
Avalara's 'AvaTax' is a renowned tax compliance software, or 'Sales Tax Management Service' (STMS).
AvaTax helps keep sellers compliant with tax laws and automates tax accounting reducing the time and resources required to remain compliant.
The Sellercloud-AvaTax integration uses API plugins that communicate to and from Avalara and Sellercloud.
Sellers can use the integration to export orders in CSV (Comma-Separated Values) format on a regular basis from their Sellercloud account to Avalara.
Sellercloud users will have access to all AvaTax accounting features, which can be used across all Sellercloud sales channels.
Avalara will also help Sellercloud sellers with income tax, use tax, consumer use tax, and international compliance, such as customs duties, import tax, and tariffs.
You can read more about the technical ins and outs of Sellercloud's Avalara integration and how to integrate an account at Sellercloud's Help Center.
Before sellers can use the AvaTax integration, they must create an account with Avalara and request that the Avalara plugin be installed on their server.
What Is Avalara and What Does Avalara Do?
A leader in tax automation software, Avalara boasts over 100,000 end customers, 1,200 signed partner integrations, and 4.2 million tax returns filed in 2021.
Based in Seattle, Avalara was founded in 2004 by Jared Vogt, Rory Rawlings, and Scott McFarlane and has almost 20 years of experience.
Today, Avalara is a global presence with 17 offices worldwide and clients in 95 countries.