"We were averaging roughly $80-90k/year in sales. Now we hit those same numbers on a monthly basis."
Peter Avelenda, Director of E-Commerce, THINKCAR
THINKCAR is a vehicle diagnostics technology company that focuses on manufacturing professional vehicle scanners for auto body shops and auto technicians. For companies with extreme focus on cutting edge technology and operating efficiency like THINKCAR, finding a software solution to enable them to bring top-tier customer service and products to market was non-negotiable.
Peter Avelenda, Director of E-Commerce at THINKCAR, details the company's experience doing just that with Sellercloud in the following case study. "I was hired onto the THINKCAR team specifically to implement some kind of system to help the company fully integrate all of our warehouse operations and sales efforts together as we began growing online."
While the international brand has been operating out of China since 2008, US-based operations began in 2017. Though an estimated 80% of THINKCAR's team members have some kind of technical background and have been engaged in technology research and development in related industries for many years, the company, as a whole, was faced with a new set of challenges as it began moving into online retail.
"We had to create a more efficient, solution-centric customer service process to free up employee time and increase morale," Avelenda stated.
"Before I joined the team, the company used a very complex system of Google spreadsheets to track inventory and processed most orders manually via email."
"As you could probably guess, orders would fall through the cracks and fulfillment would sometimes be missed. We had to change things," Avelenda mentioned.
"There were also times where we thought a specific SKU was selling particularly well when, in reality, there was little data actually backing that up." Avelenda also mentioned that, because of the complexity of the manual processes the company was using to track and process orders and inventory, customer service would usually suffer or, in some cases, completely fall by the wayside.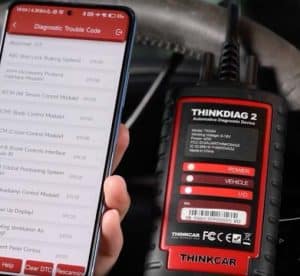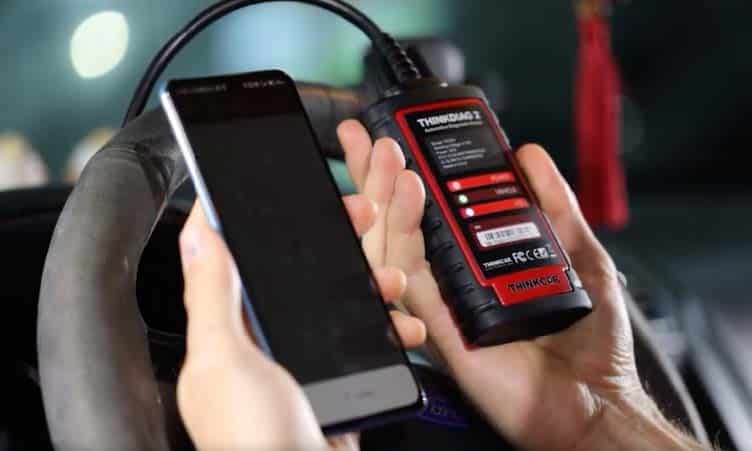 From previous experience at a former employer, Avelenda was able to recommend Sellercloud as the all-in-one solution THINKCAR had been in need of. "Sellercloud makes onboarding extremely easy for anyone who has a basic knowledge of how to set up an e-commerce company," Avelenda mentioned.
Within a few months, Avelenda and the THINKCAR team had implemented Sellercloud into nearly all aspects of the business, including warehouse operations, inventory management, order tracking, sales, and customer service.
"We were able to automate manual, time-intensive processes like purchase orders are now almost completely automated," Avelenda noted. The THINKCAR sales team was able to start making data-driven decisions on which products to promote.
They could see data Shipbridge enabled the warehouse teams to ship more orders than ever before. Avelenda went as far as noting that sales have grown exponentially since implementing Sellercloud.
Inventory tracking is now done in real time without any spreadsheets or manual data entry. Orders are being processed as they come in, regardless of channel or marketplace. Sellercloud aggregates the data from every marketplace that THINKCAR sells on to make sure that orders don't slip through the cracks, inventory stays accurate and that orders are fulfilled quickly and efficiently. For THINKCAR, the improved level of customer service that they were able to provide made it all worth it.
"If we look at our year-over-year sales numbers, we were averaging roughly $80-90k/year. Now we hit those same numbers on a monthly basis. There's really no comparison," he stated. In addition to that, THINKCAR was able to bring on four more sales associates and hire two new customer service members solely due to efficiency gains from implementing order tracking and customer information in one Sellercloud system.
"We can now get back to our customers in a matter of hours versus days. Sellercloud has enabled us to give our customers an incredible customer service experience. That keeps them coming back time and time again, and our sales numbers reflect that," Avelenda mentioned. "We only have Sellercloud to thank for that."
In addition to leading e-commerce at THINKCAR, Avelenda also now helps other business owners and teams implement Sellercloud and 'scale their sales from $100k to $1M' through Kudoes University, Avelenda's consulting company.