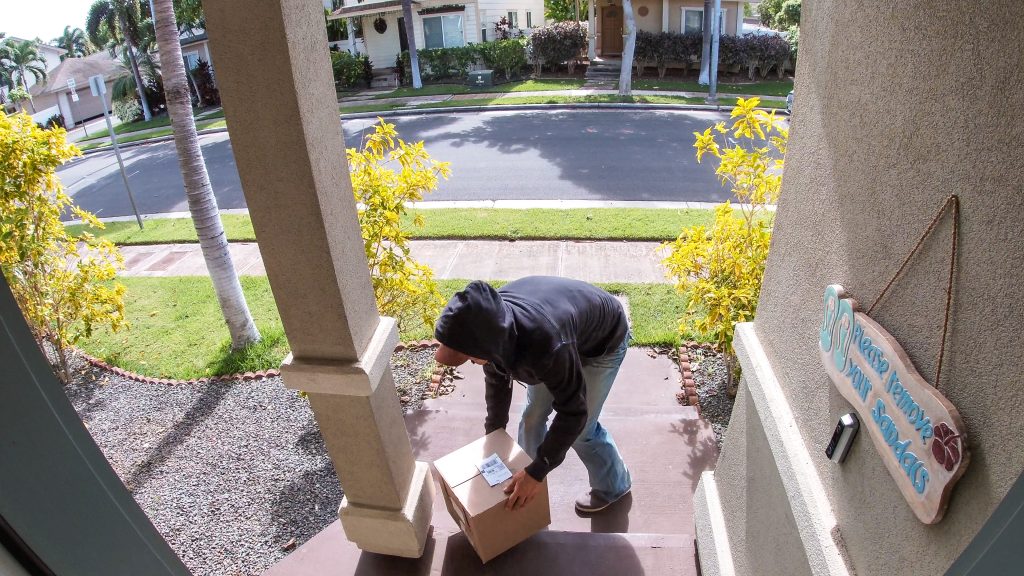 DeliveryDefense assesses shipping confidence based on address. If shipping confidence is low, merchants may decide to use another delivery method.
UPS's insurance division, InsureShield, launched DeliveryDefense primarily to prevent porch piracy, which is where shipments are stolen from people's porches after delivery when the owner is not at home.
Not only do customers lose out when a delivery is stolen, merchants can do. They often have no choice but to replace the stolen goods or risk losing a customer.
According to a press release by InsureShield, DeliveryDefense provides merchants with a 'confidence score' based on a customer's address.
Merchants can use this confidence score to decide whether to use a different delivery method.
High score—High level of confidence that the shipment will be delivered without issue.

Average score—An increased chance of potential mishap. Merchants may want to consider other shipping methods.

Low score—Consider alternative shipping methods, such as pick up from a UPS store.
Porch piracy is a growing problem in the US, particularly as the e-commerce industry has ballooned since the pandemic.
According to Security.org's 2022 Package Theft Annual Report, "Nationally, 49 million Americans have had at least one package stolen in the past 12 months" and "The median value of stolen merchandise was $50, with state-specific averages varying from $30 (Arizona) to $80 (Alaska)."