Amazon and Walmart join Sellercloud's 2021 User Conference & Ecommerce Networking Event
October 18, 2021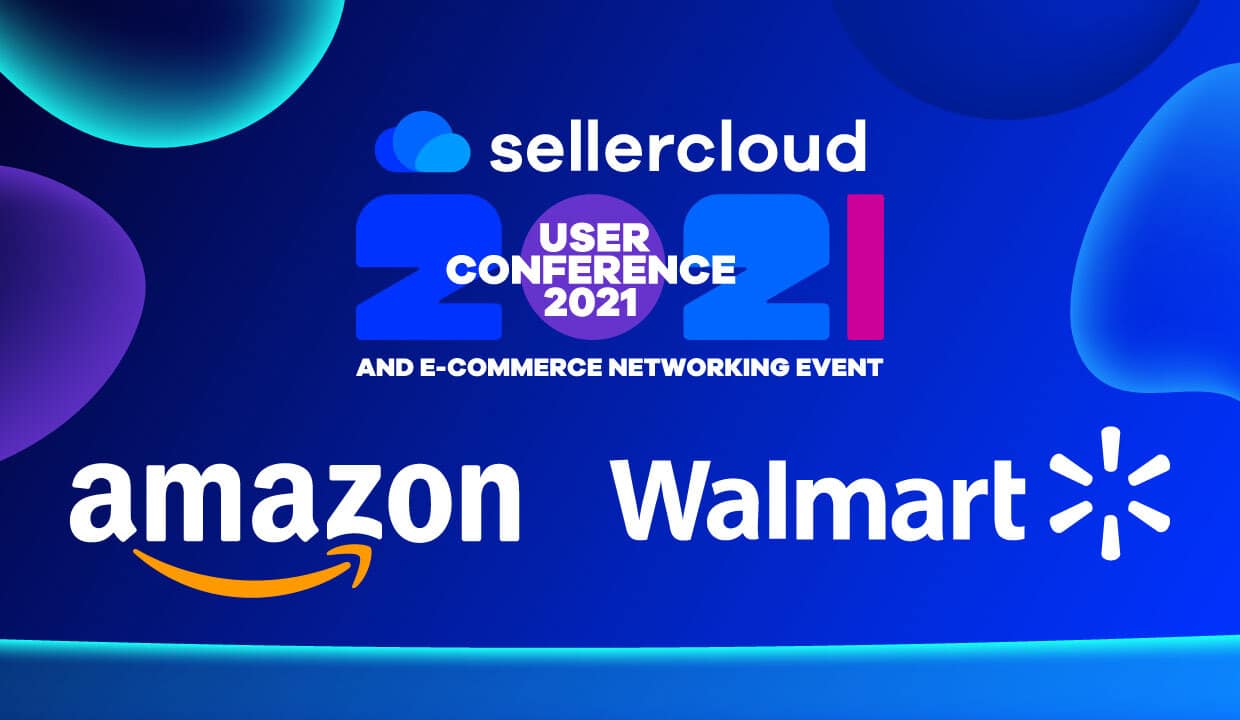 Sellercloud, a multi-channel e-commerce management platform with billions of dollars in 'Gross Merchandise Volume' (GMV) has announced that both Amazon and Walmart are joining in as key sponsors and exhibitors at the annual Sellercloud 2021 User Conference & Ecommerce Networking Event in New Jersey on October 20th.
Ecommerce professionals will have the unique opportunity to meet in person with Amazon's knowledgeable representatives to learn more about Amazon's latest Multi-Channel Fulfillment (MCF) features and updates.
The Walmart Fulfillment team will also be attending the Sellercloud 2021 User Conference & Ecommerce Networking Event, so e-commerce professionals can learn how to drive more sales on the Walmart Marketplace and hear about the benefits of Walmart Fulfillment Services.
Sellercloud clients are invited to the exclusive user conference portion of the event while the networking portion of the event is open to all ecommerce professionals. This event will serve as an opportunity to facilitate networking amongst high growth omnichannel e-commerce businesses.
"It is an exciting time to bring together our community of ecommerce professionals to exchange business knowledge and learn from other experiences. With an ever expanding product suite and over 120 integrations connecting Sellercloud to partner technologies, these networking events help our clients grow their online businesses, " says Jeremy Greenberg, Founder & CEO of Sellercloud.
A number of workshops and demonstrations will outline many of the new features across Sellercloud's family of ecommerce products including Skublox, Skustack, Shipbridge and 4DScale.
In addition to the User Conference, Sellercloud is inviting aspiring e-commerce entrepreneurs, e-commerce experts and omnichannel businesses to attend a dynamic Ecommerce Networking Event to be held at Bell Works, home of the historic former Bell Labs building in Holmdel, N.J.
"We look forward to welcoming many new people from across the e-commerce industry to the Sellercloud community. It will be a fun evening and an excellent opportunity for networking with hundreds of our clients from different sectors, not to mention the wonderful food and entertainment being provided." added Jeremy Greenberg, Founder & CEO of Sellercloud.
Find more information on Sellercloud's 2021 User Conference and purchase tickets online to the Ecommerce Networking Event.
About Sellercloud Inc.
Sellercloud provides robust tools that can meet all of your operational needs – inventory and warehouse management, publishing listings to marketplaces, order processing, shipping, and even reporting. We help e-commerce merchants optimize their operational workflow and focus on efficiency and growth. Founded in 2010, Sellercloud has 600+ clients, 2000+ Amazon and eBay accounts, employs 90 staff and is headquartered in Lakewood, New Jersey.
Media Enquiries:
Fullie Zucker
Sellercloud
8 S River,
Cranbury, NJ 08512,
United States
Telephone: (888) 315-6652 Ext. 320
Email: fullie@sellercloud.com
Read more news