Sellercloud Launches Help Portal for E-Commerce Businesses
September 21, 2020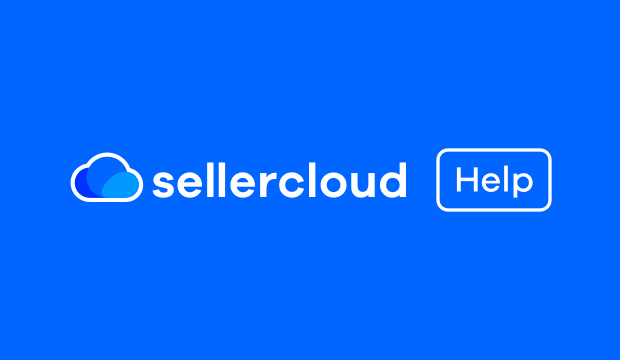 Sellercloud Launches Help Portal for E-Commerce Businesses
Sellercloud, a multi-channel e-commerce management platform with billions of dollars in 'Gross Merchandise Volume' (GMV) has launched Sellercloud Help – a free help resource with over 1,200 articles to assist businesses with e-commerce questions.
With over 100 Knowledge Base Categories, Sellercloud Help at https://help.sellercloud.com/ provides in-depth technical information for e-commerce vendors on marketplaces, integration technologies and workflow applications.
According to Sellercloud proprietary data, the top 5 popular articles in Quarter 3, 2020 which e-commerce businesses were looking for included managing inventory on Wayfair, Amazon tax codes, eBay feedback templates, FBA errors and fulfillment integration.
Visitors to the site can quickly find popular articles based on metrics such as searches and views. The new site also allows visitors to leave feedback so that the dedicated staff can continually improve the articles and elaborate on popular topics people want to learn about. This is key to our continued efforts to provide meaningful content to our user base.
"The COVID-19 pandemic has increased e-commerce transactions for our omnichannel e-commerce merchants by over 30% in the past quarter. Our customers are scaling across multiple channels and integrating order management to warehousing and shipping using our suite of products. Being able to pool our collective client need for information into a cohesive list of articles exemplifies our commitment to our customer service and user experience." says Jeremy Greenberg, Founder & CEO of Sellercloud.
Sellercloud Help has been visited over 100,000 times in the current September Quarter. The resource is continuously updated by the Sellercloud Technical Editorial Team and has garnered steady readership. It is a valuable resource for e-commerce practitioners globally seeking specific answers to technical questions about e-commerce vendor integrations.
With COVID-19 lockdowns and restrictions affecting retail businesses and customers avoiding face to face shopping, e-commerce merchants are seeing exponential growth rates in online orders.
"To assist our e-commerce merchants scale their platforms from listing more products to tracking inventory from orders to warehouses and finally shipping to customers, we also need to provide articles on how to achieve best practices. Sellercloud Help is the ideal repository of information from our vast implementation experiences over the past decade" says Jeremy Greenberg, Founder & CEO of Sellercloud.
Sellercloud Help is a free resource and available at https://help.sellercloud.com/
About Sellercloud Inc.
Sellercloud provides robust tools that can meet all of your operational needs – inventory and warehouse management, publishing listings to marketplaces, order processing, shipping, and even reporting. We help e-commerce merchants optimize their operational workflow and focus on efficiency and growth. Founded in 2010, Sellercloud has 600+ clients, 2000+ Amazon and eBay accounts, employs 90 staff and is headquartered in Lakewood, New Jersey.
Media Enquiries:
Fullie Zucker
Sellercloud
8 S River,
Cranbury, NJ 08512,
United States
Telephone: (888) 315-6652 Ext. 320
Email: fullie@sellercloud.com
Read more news