Imagebridge by Sellercloud
Easily upload, change, delete, and edit product images. Managing your catalog images has never been this easy.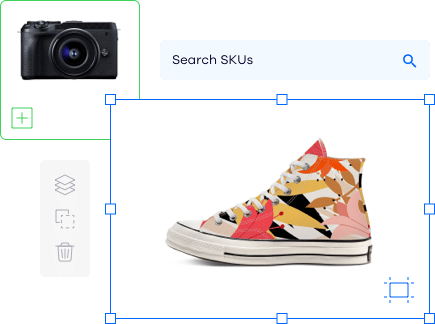 Upload product images
Select the images you want from your hard drive or server and upload them to your Sellercloud account.
Drag and drop images
Easily drag and drop images to be used for the gallery page, the product's main description page, or as supplemental images.
Search products by SKU
Imagebridge lets you search for SKUs and easily update the product images you need.
Edit your images
Resize, crop, change brightness, set and clear captions, copy images, add a watermark, or delete images on the fly.
Configure image size
Automatically resize images into a square or set up a default size depending on your DPI requirements.
Why Imagebridge?
Imagebridge is an image management tool that connects directly to Sellercloud. Simply drag and drop images directly from your Desktop into a product in Sellercloud. Imagebridge lets you browse your image files, pull images from different search engines, or grab images directly from any web page. With Imagebridge you can quickly do basic editing before uploading your product images.