Sell Electrical Power Tools & Accessories Online with Sellercloud
Whether you sell to professionals or DIYers, you want to get the right power tools to the right people. And with so many new technology advancements, it's necessary to keep your stock up to date if you want to be a top seller. With Sellercloud's e-commerce management software, you can easily track all aspects of your power tools business. From inventory to shipping and returns, Sellercloud does it all. Save time by having all the information you need in one platform, and make fewer errors with Sellercloud's automation tools.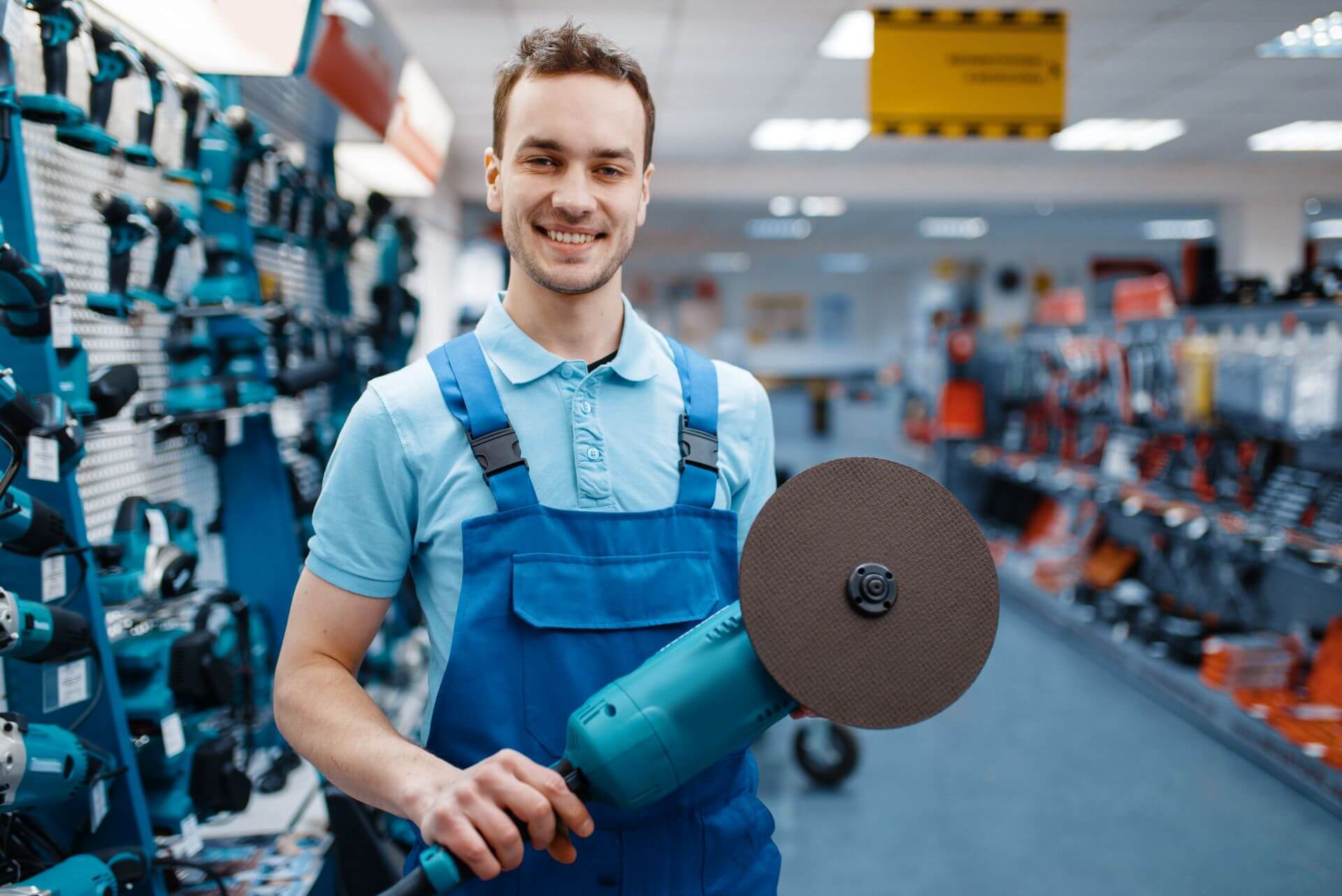 Sellercloud is an omnichannel e-commerce growth platform that will allow your business to grow – all while saving time, money, and knowing that you have all your inventory and fulfillment under control. Sellercloud is the ultimate e-commerce management system.
About the Electrical Power Tools Industry
The global electric power tools industry is expected to grow in the next several years. Construction businesses want high-quality, long lasting products that increase efficiency so they can get the job done faster while saving money. Home improvement enthusiasts might want a lot of options when it comes to power tools, so they'll do the research to find the best product for their needs and for the best price.
Competition to have the newest and best products – along with the best prices – is strong in this industry. High quality items and quick shipping will set you apart from others, and entice customers to purchase more from you over your online competition.
Improving your Home Security Alarms and Cameras Business with Sellercloud
With Sellercloud, you can increase sales while improving workflow. Sellercloud's automatic stock updates ensure that you only sell product that you have, eliminating overselling. Track product serial numbers to prevent fraudulent returns. Use predictive purchasing to know when it's time to order more inventory. That way, you never run out of your best-selling products. Customers will be satisfied since they won't be waiting for backordered items.
Expand your e-commerce business by adding more channels with less work. With Sellercloud's 40+ channel integrations, it's never been easier. Publish and update products to channels directly from Sellercloud. No more discrepancies among channels — you'll be able to update products across all channels with just a few clicks. Sell internationally with multi-language and multi-currency support, and integrate with shopping carts including Magento, Shopify, and BigCommerce.
Increase sales by selling kits. Each kit has its own SKU, so you won't oversell any of the individual items. Pair power tools with best-selling accessories or spare parts so that your customers have everything they need to start their project. Track your inventory and warehouse with Skustack, Sellercloud's warehouse management platform. Know where your inventory is at all times. When it comes to replacement electrical parts and tool accessories, it's essential to have a well-stocked warehouse with quick shipping. Otherwise, an e-commerce business might lose out to a brick and mortar store. Sellercloud integrates with all major shipping carriers so you can do everything you need to ship products right from the Sellercloud platform.
Create shipping rules that fit your needs. Scan all items before shipping so that you know that everything has been picked and packed correctly — reducing shipping errors means fewer returns and money saved.Quickbooks integration and reports allow you to view your financials and sales data without having to do so much manual entry. This saves time and reduces costly errors. View data and reports to see what channels and products are doing best.
Ready to take your e-commerce electrical power tools & accessories business to the next level with Sellercloud?
Request a free consultation or demo today.