Sellercloud Announces Skublox, the Innovative Solution for Warehouse Sorting and Order Fulfillment
March 07, 2023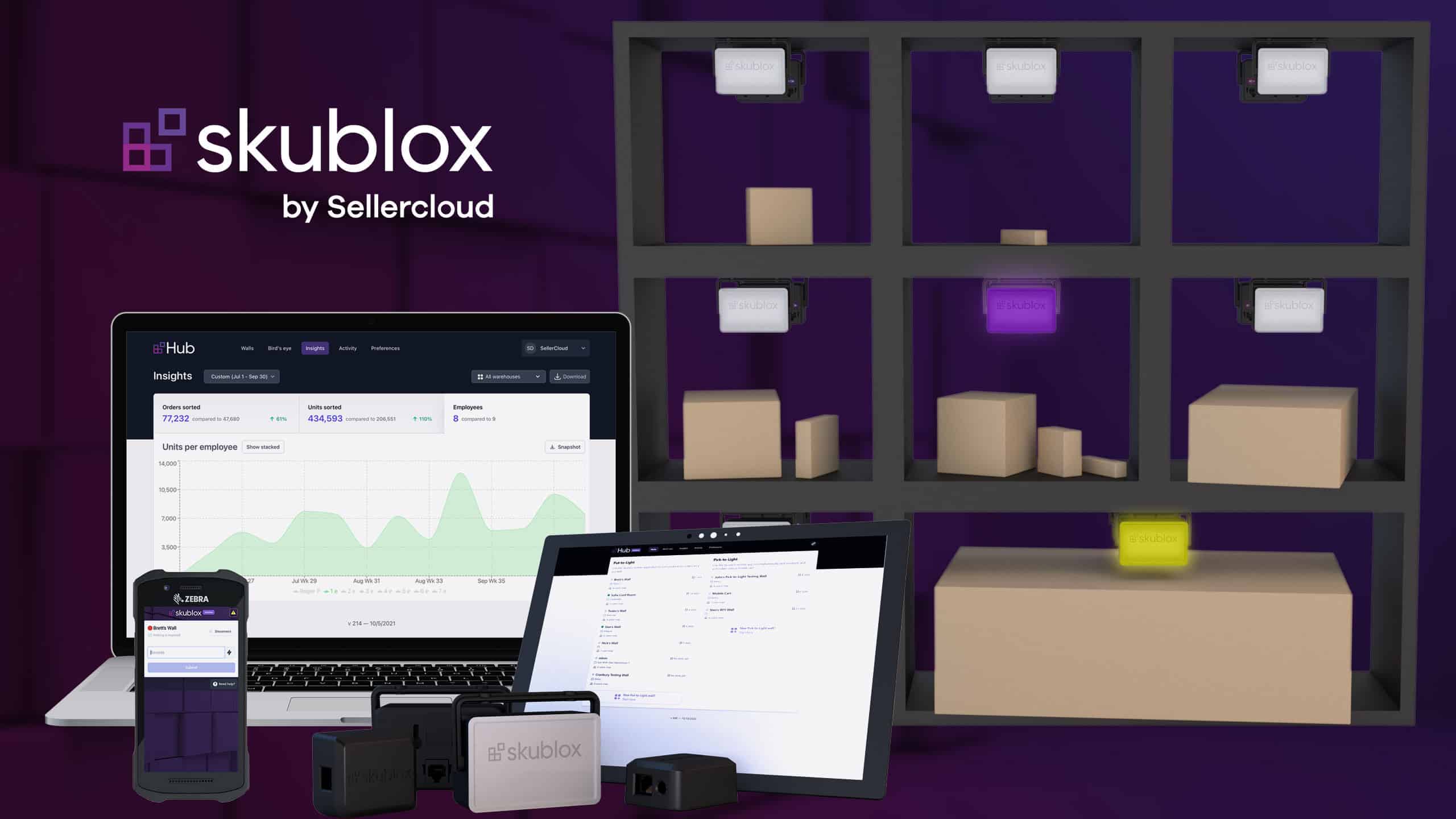 Sellercloud, the well-known e-commerce solutions platform, recently announced the launch of Skublox, an innovative and ground-breaking product that aims to revolutionize how brands and retailers fulfill their orders.
Skublox was invented by Jeremy Greenberg, the Founder and CEO of Sellercloud, to address the challenges his client base faced when sorting, fulfilling, and shipping orders. Skublox is designed to simplify and automate the entire order fulfillment process.
Greenberg explained, "As all warehouse owners, operators, managers, and regular workers know, sorting and fulfilling orders is usually a manual task with lots of room for human error – especially when it's a busy season."
"Usually, workers walk around the warehouse, picking all the products that need to be shipped that day. Products are matched to individual orders, and prepared for shipment. This system works, but there will always be human errors."
Across the industry, 3% of orders are fulfilled with an error, whether it's with a wrong item, a missing item, or by short-shipping the customer, they all result in additional shipments. The typical error can cost a merchant an average of $20 per occurrence.
Greenberg wanted to improve and streamline how orders are fulfilled, speeding up the process while also reducing errors. To achieve this, he has brought the technology and innovative know-how developed by Sellercloud while leveraging his deep understanding of what clients need. In 2022, he patented the technology and brought it to life.
"With Skublox, we aim to revolutionize the way businesses fulfill their orders, regardless of volume," Greenberg said. "We take away the space for error and make sure that sorting and fulfilling orders is easy enough for a five-year-old, cheap enough for any business, and fast enough for anyone and everyone to utilize. The technology allows them to process more orders with zero mistakes."
The Skublox system works by providing sorter lights that light up to guide workers to match products quickly and easily to the correct order. The integrated pick-to-light and put-to-light technology reduces errors and boosts efficiency. Users can also scan products, track them throughout a warehouse, and keep tabs on them.
To further streamline the sorting and fulfillment process, Skublox uses AI to determine the most efficient way to sort items, making sure that relevant slots are next to one another and that employees don't cross paths to reach their slot. Skublox also adds a slight twist of gamification to the process, allowing employees to each choose a different color light and work simultaneously.
"The Skublox Hub (management system) not only allows any business to track progress on orders, but gives unparalleled visibility into the employees' productivity at every step," Greenberg said.
"The system enables any business to see how many orders and products each employee worked with and to track every employee, action and slot in real time. It provides full visibility of the entire sorting and order fulfillment processes. In addition, Skublox now supports the Spanish language, serial number products, and license plate labels. We are adding new capabilities and improvements all the time."
The Skublox starter kit is complimentary for 30 days, and then $250 a month thereafter. The kit consists of 25' sorter lights' and 25' shipping lights', giving the user a complete kit for 25 slots in their wall. Additional lights are available for $10 a slot per month. Several Sellercloud customers have already tested the product and their feedback has been overwhelmingly positive.
Greenberg said, "At present, most Skublox users are already a part of the Sellercloud ecosystem. However, there's no question that businesses of all sizes in industries that send out multi-item orders can utilize this technology. Departments stores, shipping providers, warehouses and so on can all benefit from the efficiencies brought by Skublox."
"We're excited to see the positive impact that it will continue to have on businesses and their fulfillment processes as a whole."
For more information about Skublox, please visit the website – https://skublox.com.
About Skublox
Skublox is an innovative technology company by Sellercloud that aims to revolutionize how businesses fulfill their orders. It was created by Jeremy Greenberg, the Founder & CEO of Sellercloud. The company is committed to providing businesses with an error-free, simple, and fast solution to sorting, fulfilling, and shipping orders.
About Sellercloud Inc.
Sellercloud provides robust tools that can meet all of your operational needs – inventory and warehouse management, publishing listings to marketplaces, order processing, shipping, and even reporting. We help e-commerce merchants optimize their operational workflow and focus on efficiency and growth. Founded in 2010, Sellercloud has 600+ clients, 2000+ Amazon and eBay accounts, employs 90 staff and is headquartered in Lakewood, New Jersey.
Media Enquiries:
Fullie Zucker
Sellercloud
8 S River,
Cranbury, NJ 08512,
United States
Telephone: (888) 315-6652 Ext. 379
Email: fullie@sellercloud.com
Read more news